Dilan Ellegala MD is a board-certified neurosurgeon in Phoenix, Arizona. The founder of NGO Madaktari Africa, he is a driving force in global medical education.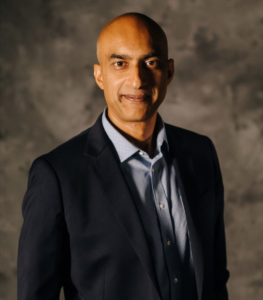 A world-renowned innovator in the world of neurosurgery, Dr. Dilantha B. Ellegala MD is the Founder, CEO and Surgeon-in-Chief of his practice, Sonospine. A leader in cutting-edge approaches, Dr. Ellegala and his team introduced the groundbreaking procedure, Sonospine Sonosculpt. The procedure is an alternative to traditionally invasive approaches to spinal surgeries. The impact of his revolutionary approaches has been felt globally. Along with his wife, Carin, Dr. Ellegala traveled to remote Tanzania to implement his "train-forward" philosophy. During his first visit to the African nation, Dr. Dilantha B. Ellegala trained healthcare providers on how to safely and effectively perform brain and spine surgeries. His revolutionary impact on the people of Tanzania is documented in the book, A Surgeon in the Village by three time Pulitzer Prize nominee and accomplished journalist, Tony Bartelme.
Dilan Ellegala began his career in medicine with the pursuit of his Bachelor of Arts in Biological Psychology, which he obtained in 1990 from the University of Washington. He obtained his Doctorate in 1996 and maintained a General Surgery internship from 1996 until 1997 at UW. He further established his career by securing the following residencies and fellowships:
1997 – 1998 Neurosurgery Residency at University of Washington

1998 – 2002 Neurosurgery Residency 

2002 – 2003 Senior Registrar in Neurosurgery at Auckland Hospital

2003 – 2004 Chief Resident in Neurosurgery

2004 – 2005 Cerebrovascular Fellow at Brigham and Women's Hospital via Harvard Medical School
The accomplished neurosurgeon currently stands as the CEO and Surgeon-in-Chief of Sonospine and maintains board membership with:
NGO Madaktari Africa

Foundation for International Education in Neurological Surgery
Dr. Ellegala has solidified his position as a pioneer in ultrasound development and surgical technology with the introduction of the revolutionary procedure, Sonospine Sonosculpt. FDA approved and certified, the method is exclusively performed by Dr. Ellegala and his team of highly-qualified surgeons at Sonospine's locations in Washington, D.C. and Arizona.
Sonospine Sonosculpt is a minimally invasive and comprehensive approach to ultrasonic spine surgery. The operation seeks to relieve chronic back and neck pain. Dr. Ellegala's groundbreaking technique is used to treat the following conditions:
Spinal Stenosis

Failed Back Surgery Syndrome

Bone Spurs

Foraminal Stenosis

Herniated Discs

Degenerative Disc Disease
In 2006, Dilan Ellegala traveled to remote Tanzania to plant the seed of what would blossom into a revolution in global medical education. His initial intentions were to teach Tanzanian healthcare providers how to effectively and safely perform brain and spine surgeries. His influence led to the foundation of non-governmental organization, Madaktari Africa.  The healthcare group, which translates to "Doctors" in Swahili, has maintained a lasting impact for over a decade. Since its inception, Dr. Ellegala's foundation has prompted a sustainable ripple effect in global health. Madaktari Africa has facilitated the efforts of hundreds of doctors who have traveled to the developing world in order to promote medical education.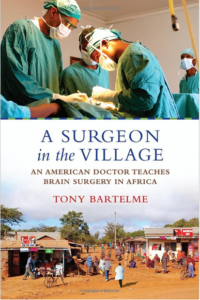 Madaktari Africa operates under Dr. Dilantha B. Ellegala MD's philosophy to "train-forward". The model aims to educate and train individuals on how to effectively perform surgical procedures. In doing so, the students are encouraged to train-forward by becoming educators themselves. The efforts of the NGO are a testament to the transformative powers of training and knowledge.  The central focus is to drastically improve the medical autonomy of developing nations through proactive renovation of local healthcare.
Dr. Dilantha B. Ellegala's pioneering is documented in Tony Bartelme's book, A Surgeon in the Village:  An American Doctor Teaches Brain Surgery in Africa. The text has received wide acclaim and tells the riveting tale of Dr. Ellegala's forward-thinking and incredible impact on global medical education.
Dr. Ellegala
Average rating:
2 reviews
Jan 8, 2019
Grateful for Dr. Ellegala and the Sonospine Team!
Words cannot express how I feel since my Sonospine surgery. My husband tells our friends that he has a new wife. After suffering with lower back and. leg pain for almost eight years and trying various types of procedures, I can finally say I feel great.

July 29th was the day I received a miracle. The procedure was performed midday and I was ready to. travel home almost immediately after I came out of anesthesia. Two hours of traveling in our SUV to our home was a breeze. We even stopped and got a milkshake to celebrate.

It's been five months since my surgery. I go to the gym twice a week, walk, run and clean our two homes. I work 5 days a week and serve as a Director for a small community bank.

I''ve been blessed and I am so grateful. As I said earlier, there are no words to express how I feel. I'm so grateful! Thank you, Dr Ellegala. Thank you to the Sonospine Team!

Wendy
Dec 30, 2018
Rejuvenated Spine and Great Health Now
I am a bionic person by now, having replaced both knees, done rotator cuff surgery on my shoulders, fused my C4 and C5 and endured a lot of sports injuries along the way.

My recent back surgery by Dr. Ellegala when he reconditioned my L4 and L5 and removed a nast cist was the best procedure by a wide margin. I have been totally pain free since the 2nd week after surgery and am playing tennis, golf and doing Pilates twice a week.
I am for ever indebted to Dr. Ellegala and SonoSpine for this gift of a rejuvenated spine and great health..
Fred Nazem