115 Park Street, SE, Suite 300
Vienna, VA 22180
Founded by Dr. Dilantha B. Ellegala MD, Sonospine Washington DC is located in Vienna, VA. All procedures and operations are performed by nationally-recognized and board-certified neurosurgeons, including:
Dr. Mohamed Abdulhamid MD
Sonospine Washington DC offers patients an alternative to invasive spinal surgeries, such as Spinal Fusion. The alternative is Sonospine Sonosculpt, an ultrasonic procedure with a 6-8 week recovery period. Unlike Spinal Fusion, which can take up to 6 months to fully recover from, Sonosculpt allows patients to return to their normal lives faster and with less fuss. The procedure is used to treat the following spinal conditions:
Degenerative disc disease
Failed back surgery syndrome
Dr. Dilantha B. Ellegala MD and his team work with patients to make the Sonospine Sonosculpt experience as simple as possible. The process begins with a complimentary MRI review and free consultation. At this stage, patients will learn how the procedure works as well as how Sonospine Sonosculpt can help them with their spinal pain or muscle tissue disorder.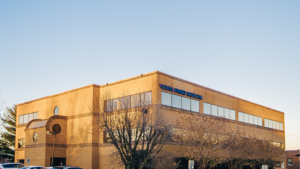 To learn more about Sonospine Sonosculpt, schedule a consultation with Dr. Dilantha B. Ellegala MD and his highly-specialized surgical team by calling 888-95-SPINE or visit the Sonospine Washington DC website.
Other Sonospine locations include:
Sonospine Scottsdale Arizona
9377 E. Bell Rd., Suite 343
Scottsdale, AZ 85260
Certified Consumer Reviews
Average rating:
7 reviews
Jul 3, 2019
10 months after surgery
In late August of 2018 I had surgery with Dr. Ellegala after having tried physical therapy, chiropractic care, and injections, all to no avail. I met with two conventional spine doctors and both could not promise that once they started the surgery that I would not require some disk fusions. My pain was debilitating and was a result of 3 synovial cysts (only 1 of which was visible from the x-ray or mri) pressing on my sciatic nerve, a bulging disk and stenosis in several areas. In my consultations both on the phone and in person, Jennifer and then Dr. Ellegala were confident they could help me. I was impressed with the people I interacted with and the experience went well. It took 3 months for the general soreness of the surgery to dissipate, 6 months to getting back to a vigorous exercise routine and now 10 months later I am able to do everything I was doing prior to the issues. I think the micro-surgical process is the key to having successful outcomes and strongly recommend Dr. Ellegala and the Sono Spine process. I have referred 5 people and 3 of them were determined to be good prospects for the Sono Spine process. They will tell you if they can help you, if they cannot, or if they believe you can address your issue without surgery they will advise that. If you are having back issues, it is worth uploading your MRI and getting an opinion from them.
May 29, 2019
Dr. Ellegala and the Sonospine staff gave me my life back!!
Age, arthritis, an old gymnastic injury, a recent horseback riding injury; no one knows how my spinal canal became so narrowed the spinal fluid was not getting through but that's what was happening. For more than a year from my initial symptom, I suffered neck pain, arm pain and eventually numbness, tingling and almost total loss of feeling in my left hand. I went to an orthopedist, physical therapist, and a pain management doctor. When the numbness started to spread to my good hand and the toes in my left leg I knew I needed surgery. I saw Philadelphia's top cervical spine Dr.'s; I was told I needed a spinal fusion by everyone...I hated that thought!! My mother went through that surgery and never had good movement in her neck again.
I was 2wks, out from my scheduled surgery and still riding my horse, not realizing how serious my injury was, when I heard the commercial for Sonospine Surgery. "A non-fusion option", boy did I like the sound of that!! I immediately told my husband (who thought I was crazy) that I was sending my MRI to Sonospine. They called me and told me I was a perfect candidate for success with their surgery. It was a very scary situation because I was going against what all the other Dr.'s said was standard procedure.
The day of surgery I walked into the OR with severe pain, numbness, and trouble walking a straight line; 5 wks. later at my post op appointment I was a new person. The numbness, tingling and pain were totally gone,
31/2 months later I started riding my horse everyday with no issues at all. It's nine months since my surgery and I'm perfect; all the pain etc. seems like a bad dream!
Thanks Dr. Ellegala and the Sonospine staff for giving me my life back!!
Feb 6, 2019
NO pain thanks to Sonosphine
I am doing just fine! Amazing my back pain was extremely bad could hardly walk after the surgery I got off the recovery table walked out and never looked back. To date I have had NO pain and I feel great. Sonospine is great!
Jan 17, 2019
Neck Surgery Washington DC
I'm am pain free, very pleased with the surgery!
Jan 7, 2019
Anterior Fusion | I got my life back
I have had lower back problems for almost 30 years. It's been a long story, but let's just say it got to the point where exercise or physical therapy was no longer any benefit. Spinal injections offered little help, yet the doctors I was seeing seemed to feel like it was too soon for surgery. In the mean time, I lost my ability to do anything that required lower back strength and my pain was sometimes unbearable.

I had heard of Sonospine due to radio commercials in the DC area. I have a family member who works in an OR where Doctor Ellagala once practiced and I was told that he was an excellent surgeon. Felling better about seeing Dr. Ellagala I submitted an MRI and was offered a follow up appointment. I met with Dr. Ellagala for almost an hour and he explained my condition and how he would treat the condition and answered all of my questions.

I decided to seek a second opinion from a well regarded orthopedic spine surgeon who wanted to do an anterior fusion and then follow up with a second surgery to place rods and screws in my spine. This would have required about a week in the hospital and several months to recover.

I decided to go with Dr. Ellagala and Sonospine! The process was exactly as I had been told. Outpatient surgery and and home within a few hours. At my surgical follow up I was told some of my lower back muscles were 1/3 of their normal size. It was clearly going to take some time to build up the strength in my lower core.

It has been almost a year and I have never doubted that Sonospine was the best possible decision I could have made.

I will also note that my physical therapist who specializes in spine issues was also quite impressed. He had never seen someone who recovered as fast as I did and also with a better range of motion than any of his patients who had had spinal fusion.
Jan 3, 2019
Arthritis and Fibromyalgia | Freedom From Despair
I am a 71 year old . woman who had suffered with pain since I was 48 years old from arthritis and fibromyalgia. When you live with pain that long you actually learn how to cope snd actially ignore it somewhat.

When the stenosis in my back worsened over the years so did the pain. I was in pain if I stood, sat and particularly when I lied down to sleep. The pain in my ham strings had me in tears and I am tough believr me. My orthooedic doctor hesitated to initially operate as he did not believe it could improve my quality of life. I was on so many drugs with side effects that offered minimal relief. Finally he decided surgery was needed that involved that scary word "fusion". My brother being a holistic chiropractor and nurse practitioner introduced me to the Sono Spine site and Dr. Ellegala. After watching a few of the doctor's videos I made the call.

From my very first inquiry to the final steps the Sono Spine staff have been what I consider fabulous. Polite, kind, patient and always willinng to answer your questions and return calls. From the moment I met Dr. Ellegala I knew he was a true humanitarian who listens to you, answers all your questions, explains rhe process and has a quiietly calming manner. The staff at the surgery center were all wonderful and the anesthesiologist was especially kind and as reassuring as Dr. Ellegala.

After my back surgery my back andbleg pain ceased to exist, and I experienced no problems with recuperstion because the surgery is so non-invasive and the incision so smsll. I was blessed with a new lease on life., an exhilerating feeling I must say. No need for a fusion here. I thank the Lord and my lucky stars that such a revolutionary technique and such a warm doctor as Dr. Ellegala exists and I was afforded the oppoirtunity to experience it and change my life.
Dec 30, 2018
Patient
Being only 8 months into my back surgery experience at this point, I can say that I feel quite a bit better especially considering that for 3 months prior to the surgery (no matter the other treatments or medications I was on) did NOTHING to stop my severe lower back pain. I could not even walk prior to my Sonospine surgery in May 2018.
After 2 MRIs and multiple x-rays, my local Surgeons advised me against surgery, as the outcome of such a major procedure was not good and I was "too young" to never be able to work again. They wanted to "cut away" sections of my lumbar spine then "rebuilt" it via cast-like material paper-mache made from a synthetic mixture with crushed-up human cadaver bones ... leaving my lower back with pins, bolts, and "cages" as they fused me together. That would have resulted in 4+ months in a complete body cast, doing absolutely nothing at all, then 4+ more months of nothing at all without the body cast. No lifting, no bending down, not enjoying the boat, snowmobile, ATV, or my little granddaughter! And not even any physical therapy! 8 months+ of muscle atrophy setting in was not my idea of getting better!
So my wife heard a radio advertisement in Upstate NY about this new surgery procedure in the DC area (never heard it before, and we have not heard it since). We did research online, submitted my MRIs to Dr Ellegala and set up a tentative date for surgery just 3 weeks away. I did all of my required pre-surgical tests from home and then flew to Charlottsville, Virginia for my pre-surgical visit at the SonoSpine offices with their nurses and Dr Ellegala. The next morning I went under the knife.
After the "minimally-invasive, out-patient surgery was completed and I came out of the recovery room, I want back to my hotel suite across the highway at 1 pm. Dr Ellegala was knocking on my door at 6 pm that evening, and sat down with my wife and I too discussed all of the issues I had ABOVE AND BEYOND what my MRIs and x-rays showed, explaining to me that my recovery was going to be longer than anticipated and will take some additional time of no lifting or picking things up at the beginning on top of the 4-6 weeks they normally require.
After 10 weeks, I started Water Therapy and noticed right away that muscle atrophy had already began to set in due to the amount of time off after surgery and pre-surgery of not being able to walk at all.
8 months later...pain at the lower lumbar area is pretty much gone. I continue to work out a little and lose weight. I did have lots of nerve pain radiating down into my side hips from facet joint nerves that were a little more sensitive due to the amount of calcium material and bone that was removed during the ultrasonic surgery. That is getting better as the weeks go by and my latest facet joint nerve shot has proven to hit the area that I was getting the pain from, helping me to be able to function even better.
I did play golf at 10 weeks after my surgery, but paid for it with pain for a couple of weeks after. I can honestly say that having the Sonospine surgery done with Dr Ellegala was the right choice for me. Yes, there was pain in recovery and it took longer than I thought, but I can walk and I can go out snowmobiling and ATV riding again without pain. It would be much nicer if the insurance companies recognized this type to surgery for what it is, as the costs of having this procedure done and physical therapy follow-up compared to full spinal fusion surgery with months and years of PT follow ups are nowhere near the same amount. I'd choose this route again if I had to!
THANK YOU DR. ELLEGALA and the entire SONOSPINE staff!