Vundabar is an indie rock band from Boston, MA. The three-piece band consists of Brandon Hagen, Zack Abramo and Drew McDonald.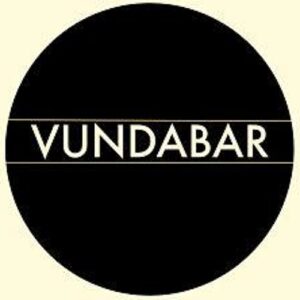 In 2013, Vundabar broke into the Boston music scene with their debut album, Antics.  The full-length album features the eerily rugged tracks, Greenland, Voodoo and Holy Toledo.  To date, they have released 4 albums, 3 of which have been released through Gawk Records.  The Boston band recently released Devil for The Fire ahead of their 2022 tour.  
In 2015, the band took charge and control by launching their own label, Gawk Records.  Kicking the new label off with its first release, Vundabar put out their second album, the appropriately titled, Gawk.  The release of Gawk introduced the band's all-new label to their fans.  True to the soul of indie rock, Gawk Records is fully independent.  In an interview with Sound of Boston, bandmates Brandon, Zack and Drew expressed that the launch of Gawk Records came out of creative necessity.  Not wanting to be held back by financial pressure from a major record label, the band decided to launch their own cassette label that fosters a community of artists. 
Through their label Gawk Records, Vundabar has released 4 studio albums — with a 5th on the way and due in 2022.  Albums include Gawk (2015), Smell Smoke (2018) and Either Light (2020).
With the release of their new single Aphasia, Vundabar has set out on an East Coast tour.  Check out upcoming dates for the full North American Tour 2022 to find a show near you. Tickets available now.
Ahead of the Devil for the Fire album release and tour, the band has released four new singles: Aphasia, Devil for the Fire, Ringing Bell and Lore.
Devil For The Fire – Official Music Video
Lore – Official Music Video
Vundabar Band
Average rating:
0 reviews