Mortimer Curran is an obstacle course race enthusiast who trains year-round for some of the most challenging 5Ks in the world. Mortimer is currently a Red Sneakers for Oakley (RSFO) Board Member.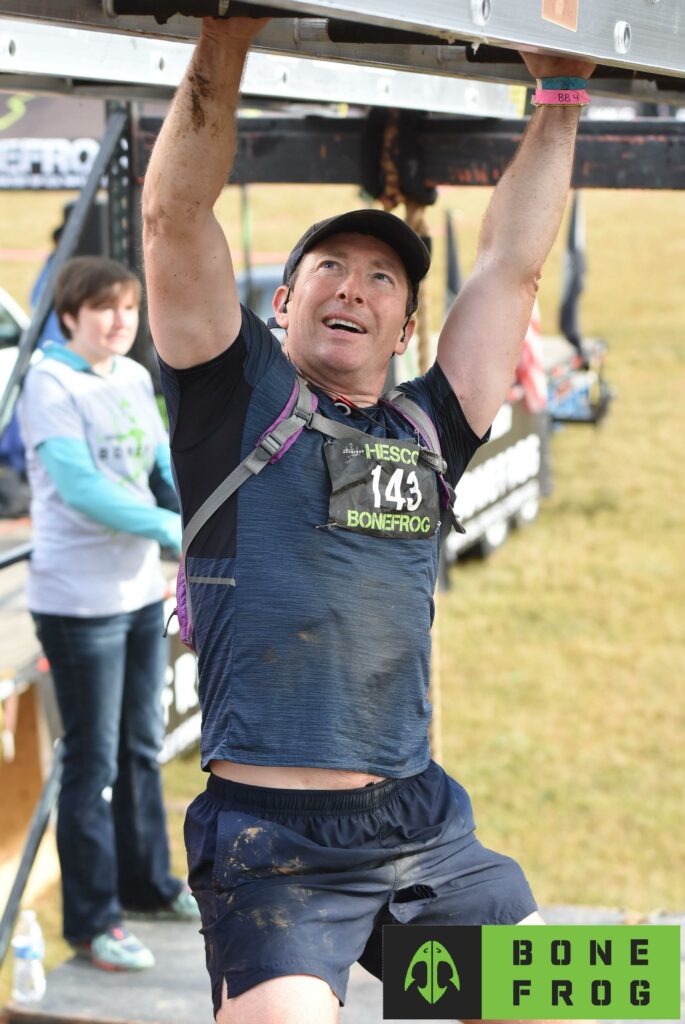 Mortimer Curran has always preferred non-traditional forms of physical fitness training. An avid outdoorsman, Mortimer prefers riding bikes and hiking over indoor exercise activities. After completing his first obstacle course race, he quickly found himself hooked on unique 5Ks. Now fully immersed in the culture, Mortimer trains year-round for obstacle course races in the United States and abroad. His favorite obstacle course races include Spartan Race and Bone Frog.
Spartan Race
Currently, Mortimer Curran is on a mission to earn his Spartan Trifecta. This unique honor is a rite of passage for the most dedicated obstacle course race enthusiasts. Spartan Race participants earn their Spartan Trifecta after successfully completing a Sprint or Stadion, Super and Beast or Ultra Spartan Race within a 12 month period. Races may be run in any order, so long as the participant completes all three in a single year. An avid participant in Spartan Races around the world, Mortimer is setting his sights on this unique honor. He has always completed Spartan Race Austin, Spartan Race Tuxedo, NY and Spartan Carolina Beast. Mortimer is eager to carry on and join the ranks of the fiercest Spartans in the obstacle course race community.
Bone Frog
Annually, Mortimer Curran also participates in Bone Frog. Owned and operated by Navy SEALs, Bone Frog is more than your average obstacle course race. Taking a page out of the Navy SEAL training books, these obstacle courses range in distance between three and eleven miles. Bone Frog proves to be one of the biggest challenges of Mortimer Curran's year. In many ways, he views his
Obstacle Course Consulting
Recently, Mortimer Curran has started to offer consulting and training advice to newcomers interested in obstacle course racing.  Sharing his expertise is beneficial both to himself and his clients.  Whenever he can, Mortimer loves to introduce traditional runners to the unique and exciting world of obstacle course racing.
Red Sneakers for Oakley (RSFO)
As of 2020, Mortimer Curran is a Red Sneakers for Oakley (RSFO) Board Member. The charitable initiative is dedicated to raising life-saving awareness of food allergies. RSFO fits in perfectly with Mortimer's dedication to holistic health, wellness and fitness approaches.