Gerard Saguto is a Music Blogger who features Classical Music, Choral Music Albums and A Cappella Performers. A longtime A Cappella Singer and Choir Member, Saguto also performs with his collective of musicians, Saguto Music Group.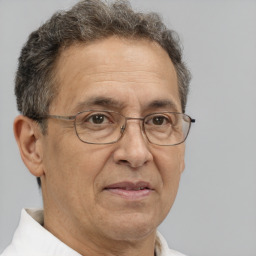 Gerard Saguto is a Music Blogger who shares reviews on Top A Cappella Albums and Classical Choral Group Performances from around the world.  A longtime performer of classical choral music and a cappella songs, Saguto previously wrote music reviews for an independent music magazine.  Today, he continues to share his unwavering passion for music on his own personal blog.  Saguto features everything from the latest releases in a cappella and classical choral music to his own personal anecdotes and adventures in being a lifelong performer and musician.  A fan of both contemporary and classic portrayals of classical music and a cappella performances, his blog maintains a unique variety of reviews on artists of today and yesteryear.
Classical Music
Gerard Saguto's introduction to singing came in the form of a classical choral group.  His family and friends would sing songs together in a proper a cappella arrangement.  Saguto initially took on a role as a tenor singer, which allowed him to develop his voice and vocal strengths throughout his life.  In more recent years, he has transitioned into the role of a Maestro and Composer.  To this day, Saguto is largely inspired by classical music, especially composers like Bach, Mozart and Beethoven.  The A Cappella Singer and Musician turned Maestro and Composer is currently developing a new rendition of works by Pyotr Ilyich Tchaikovsky for 2024.