Daniel Hewes is a Health & Fitness Coach and Personal Trainer based in NYC. An advocate for Green Eating, Daniel introduces his clients to healthy and ethically sourced diet programs that achieve fitness goals in a 'green' way.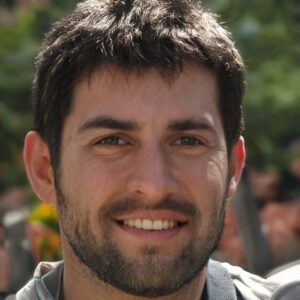 Daniel Hewes has been working in the health and fitness industry for more than 10 years.  In that time, he's watched trends come in and go out.  But what has always stood out to him the most is the environmental waste that is left over when trends disappear.  Too often, best practices in the health and fitness industry flip flop.  One minute, a diet is healthy for you; the next week, it can lead to deficiencies and other issues.  This is why Daniel completely avoids fad diets and he does his best to encourage his clients to do the same.  All throughout his career, and his life, the Health & Fitness Coach has maintained a diet that focuses on one thing: green eating.  It may sound like a buzzword, but it's so much more than a fad diet or trend — especially to Daniel, who believes strongly in its impact on the environment.  Green eating is also incredibly healthy, which makes it the perfect framework for navigating the question of which diet will work best for me?
Green eating is more than just a fad diet or trendy meal routine.  To Daniel Hewes, green eating is a lifestyle that impacts all aspects of life.  So much so, that this advocate even goes as far as to say that it's about so much more than just eating!  It's about the health of the individual and the environment, which includes animals, nature and every living being in the world.  Both personally and professionally, Daniel is extremely passionate about this movement.  He enjoys custom tailoring dietary plans for his clients that focus on this lifestyle choice and does so whenever possible.  More than just a fad or trend diet, green eating is effective, economical and ecological in a positive sense.  As someone who is both environmentally-conscious and passionate about sustainability, this approach to adopting a healthy lifestyle is universally beneficial.