115 Park Street, SE, Suite 300
Vienna, VA 22180
Founded by Dr. Dilantha B. Ellegala MD, Sonospine Washington DC is located in Vienna, VA. All procedures and operations are performed by nationally-recognized and board-certified neurosurgeons, including:
Dr. Jim Chadduck MD

Dr. Mohammed Abdulhamid MD
Sonospine Washington DC offers patients an alternative to invasive spinal surgeries, such as Spinal Fusion. The alternative is Sonospine Sonosculpt, an ultrasonic procedure with a 6-8 week recovery period. Unlike Spinal Fusion, which can take up to 6 months to fully recover from, Sonosculpt allows patients to return to their normal lives faster and with less fuss. The procedure is used to treat the following spinal conditions:
Spinal stenosis

Bone spurs

Degenerative disc disease

Failed back surgery syndrome

Foraminal stenosis

Herniated discs
Dr. Dilantha B. Ellegala MD and his team work with patients to make the Sonospine Sonosculpt experience as simple as possible.  The process begins with a complimentary MRI review and free consultation. At this stage, patients will learn how the procedure works as well as how Sonospine Sonosculpt can help them with their spinal pain or muscle tissue disorder.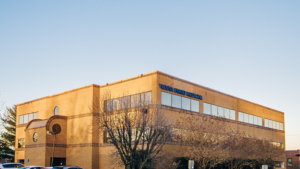 To learn more about Sonospine Sonosculpt, schedule a consultation with Dr. Dilantha B. Ellegala MD and his highly-specialized surgical team by calling 888-95-SPINE or visit the Sonospine Washington DC website.
Other Sonospine locations include:
Sonospine Scottsdale Arizona
9377 E. Bell Rd., Suite 343
Scottsdale, AZ 85260
Certified Consumer Reviews
Average rating:
0 reviews