Yahya Bakkar is an investor, advisor and consultant who educates and empowers his clients to protect and transform their family legacy.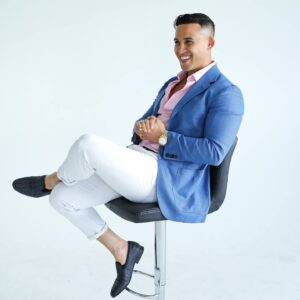 Your Wealth Group
What started out as a passion project has now turned into a purpose-driven mission to help other leaders build generational wealth and heal generational wounds. Yahya Bakkar is the Founder & CEO of Your Wealth Group, which is a private wealth consulting firm with an alternative approach to transform a family's legacy.
Your Wealth Group provides business leaders and affluent families a proven and private approach to protect their wealth and transfer their wisdom to the next generation. The team of professionals at Your Wealth Group have over 40 years of experience and are committed to helping their private clients think outside of the box and lead with their hearts in mind when it comes to financial and family matters. That's why Your Wealth Group offers custom services in a manner that truly sets them apart from most financial firms who just focus on the numbers. Business, estate and family matters can get very complex without addressing the family dynamics that usually get in the way when it comes to succession planning. Your Wealth Group develops a holistic approach to transfer a family's wealth and wisdom to ultimately transform their legacy and dynasty.
Certified Consumer Reviews
Average rating:
0 reviews