Ventura Directional Drilling, Inc. has provided utility installations and work on underground utilities throughout Southern, Northern and Central California for over 20 years.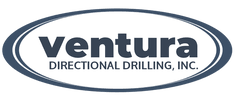 Ventura Directional Drilling, Inc. 
17902 E Telegraph Rd
Santa Paula, CA 93060 
Underground Utilities
Since 2000, Ventura Directional Drilling has provided expert installation and maintenance services on underground utilities in the State of California.  Serving all regions of the state, the team offers an array of drilling related services that utilizes trenchless technology.  Proud to have maintained their place on the cutting edge of this technology for all these years, the professionals at Ventura Directional Drilling have evolved in tandem with the directional drilling and underground utilities industry.  And they're passionate about that growth and development!  Always striving to make sure that each client's needs are met to the highest quality, the Ventura Directional Drilling team is collaborative in nature.  Working directly with clients, colleagues and partners within a project, Ventura goes the extra mile to uncover and implement unique solutions for even the most challenging projects.
Services Offered
Ventura Directional Drilling leads the planning and execution of a variety of directional drilling and underground utilities installations.  The team strives to collaborate with clients in a range of levels based on the needs of the project, including turnkey and subcontractor involvement.  Common installation and maintenance services offered by the team include (but are not limited to):
Steel, PVC, HDPE, MDPE, Copper, Ductile Iron or Direct Buried Cable

Limited Access and Security Sensitive Areas

Gravity Sewers, Existing Utility Crossing and Manhole Entries
Certifications & Licensing
Ventura Directional Drilling maintains CSLB License #831782 in the State of California, as well as HDPE (High-density Polyethylene) and MDPE (Medium-density Polyethylene) Fusion certifications.
Ventura Directional Drilling
Average rating:
0 reviews