Boston Market – Corporate Counsel
Most recently, Val DiGiorgio has taken on a role with Boston Market as Corporate Counsel and Chief Administrative Officer.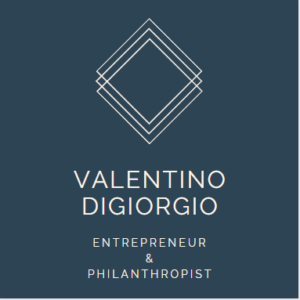 An entrepreneur who maintains a strong sense of community, Val DiGiorgio enjoys empowering others. His philanthropic efforts are predominantly dedicated to supporting young professionals. Currently, DiGiorgio is in the process of developing a scholarship that aims to support members of the United States military and high school seniors. Specifically, the scholarship will benefit forward-thinking innovators who are heading towards the entrepreneurial path.
Val DiGiorgio is an entrepreneur who specializes in business development and small business startup strategy. But his true passion is rooted in philanthropy. An advocate for community building, DiGiorgio is passionate about improving the lives of others. His efforts have been recognized by numerous awards and accolades, including the Distinguished Italian-American Award, as presented by the Sons of Italy Organization.
Valentino DiGiorgio currently stands on the Board of Directors to benefit:
Saints John Neumman & Maria Goretti Catholic High School
Independence Blue Cross
He is also a proud member of the Saint Norbert's Catholic Church Parish. A dedicated Christian and family-man, DiGiorgio is strengthened by his church community. When possible, he enjoys giving back to support his fellow parish members.
Scholarships by Val DiGiorgio
2022 Valentino DiGiorgio STEAM Scholarship Program
Inspired by his own success in entrepreneurship, Val DiGiorgio and his wife, Carolina DiGiorgio developed a unique scholarship program for students in STEAM in 2021.  The program is tailored to meet the needs of innovative, forward-thinking entrepreneur-hopefuls. Following the success of the first installment, the program is now back for 2022 — apply by June 30th! The official application can be found on DiGiorgio's website.
Red, White & Blue Military and Law Enforcement Scholarship
Val DiGiorgio will always view and respect members of the US military and law enforcement as America's heroes. In an effort to show his appreciation for their dedication to their communities, DiGiorgio established the Red, White & Blue Military and Law Enforcement Scholarship. This scholarship is available to students whose parent(s) or guardian(s) have served or are serving in the military or law enforcement.