Thomas Witt is a Chief Operating Officer and Business Consultant in the transportation industry. He currently serves as COO of Arnold Transportation Services, Inc.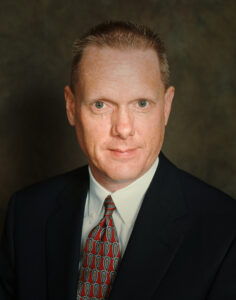 Thomas Witt is a proud alumnus of Moravian College in Bethlehem, PA, where he earned his Bachelor of Arts (B.A.) in Management.  This pursuit set the tone for Witt's career, which has primarily focused on leadership roles.  A seasoned executive with well over 30 years of experience under his belt, Witt is a capable leader who has made a name for himself in the transportation industry.  For several years, he drew on his acumen for the benefit of startups and ventures within the transportation industry when he briefly worked as a Business Consultant.
Education & Training
Bachelor of Arts (B.A.) in Management from Moravian College
In 1978, Thomas Witt enrolled at Moravian College with his focus clear: he wanted to study management in order to pursue a career in business.  The experience would prove fruitful for Witt, who remained active on camps all throughout his enrollment at Moravian.  He appreciated the opportunities his education afforded him, including networking with like minded, success-centric peers.  This pursuit earned Witt his Bachelor of Arts (B.A.) in Management.
Executive Program at University of Minnesota
One thing that has kept Thomas Witt on top in business has been his career-long commitment to continued learning.  When the opportunity to participate in an Executive Program presented itself, Witt embraced the chance for professional enrichment.  Participating in the program has helped him to keep pace with current trends in leadership.  This Executive Program was facilitated by the Carlson School of Management at the University of Minnesota.
Since 2019, Thomas Witt has stood as Chief Operating Officer (COO) of Arnold Transportation Services, Inc.  Throughout his career, he has maintained numerous leadership positions in the transportation industry.  Prior to his work with the Arnold Transportation team, Witt led PGT as General Manager and provided critical Business Consulting services to startups and ventures.