Social scientist and published author, Terence Hicks, specializes in research analysis and evaluation.  As President of Hicks Research Consulting LLC, he draws on decades of statistical analysis and research examination.  Hicks's social science studies largely revolve around concepts relevant to the college experience, from self-efficacy to spirituality.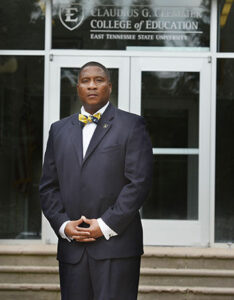 Terence Hicks is the Founder and President of Hicks Research Consulting LLC, a comprehensive consulting outfit centered around research evaluation and assessment.  Independently and via contract, Hicks Research Consulting LLC dives deep to understand gathered research in broader terms for the benefit of academic entities and community agencies.  In effect, this leads to the development of pivotal new approaches.  
A Statistician and Quantitative Research Methodologist, Terence Hicks is an expert in research evaluation and assessment in the academic setting.  His efforts have earned him critically acclaimed status for his methods in applying statistical analysis to real-world settings.  As President of Hicks Research Consulting LLC, Hicks spearheads a variety of social science research techniques.  The outfit also organizes unique professional development workshops.
Terence Hicks has contributed his social science research to larger studies in academia. Hicks is credited with writing and editing the following published books:
The One Florida Initiative: Reversing Reverse Discrimination

(2021)
First-Generation College Student Research Studies

(2019)

Black Administrators in Higher Ed: Autoethnographic Explorations and Personal Narratives

(2018)
Spirituality Research Studies in Higher Ed

(2016)
High School to College Transition Research Studies

(2015)
College Student Self-Efficacy Research Studies

(2014)
Research Studies in Higher Ed: Educating Multicultural College Students

(2012)
An Instructional Companion for the 21st Century Classroom and Beyond

(2011)