10393 Torre Avenue, Suite L
Cupertino, CA 95014
(408) 253-6081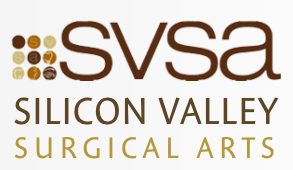 Silicon Valley Surgical Arts provides top quality dental and medical services specializing in oral and maxillofacial procedures as well as cosmetic and reconstructive facial surgery.
SVSA is one of the leading high-tech surgical practices in Silicon Valley utilizing the latest cutting edge and environmentally conscious technology to meet the needs of their patients across Northern California.
The services provided by the medical professionals at Silicon Valley Surgical Arts are centered around providing comprehensive care to the facial region.
Check out the list of their most common procedures and services below and be sure to contact the offices at Silicon Valley Surgical Arts for more information on how to get started enhancing your health and smile today.
Silicon Valley Surgical Arts Services and Procedures
Dental Implants

Providing a strong base for artificial replacement teeth that look, feel, and function like natural teeth.

Teeth-in-an-Hour

A revolutionary concept developed by Nobel Biocare that provides patients with fully functioning teeth on dental implants with just one simple procedure lasting about an hour.

For patients that may not be suitable for dental implants, bone grafting allows the medical professionals at SVSA to repair and restore implant sites with inadequate bone structure.

Wisdom Teeth Evaluation and Removal

If wisdom teeth do not grow in straight and comfortably, it is important to remove them to prevent infection or destruction of the jawbone.

Facial Trauma

The professionals at Silicon Valley Surgical Arts are qualified and experienced in treating facial trauma including conditions such as facial lacerations, fractured facial bones, fractured jaws, avulsed teeth, and intra oral lacerations.

Jaw Surgery

Orthognathic surgery, or corrective jaw surgery is needed when teeth do not fit correctly within the jaws or the jaws are not positioned correctly.

Pre-Prosthetic Surgery

To prepare the mouth for a denture and to ensure the maximum level of comfort, some minor oral procedures may be required.

Distraction Osteogenesis

Distraction Osteogenesis (DO) is used by the medical professionals at SVSA to treat specific defects and deformities found within the oral or facial skeleton.

Examinations concerned with diseases or alterations inside the mouth that may lead to a higher risk of oral cancer.

TMJ Disorders

Temporomandibular joint disorders (TMJ) relate to issues with the complex jaw joint. The professionals at Silicon Valley Surgical Arts will diagnose your specific joint problem to help prevent more serious conditions and provide you with a healthier and more comfortable jaw.

Sleep Apnea

Obstructive sleep apnea (OSA) causes individuals to have low blood oxygen levels and disrupted sleeping patterns. Decreased oxygenation overtime can lead to server cardiovascular problems while also leading to higher risks of daytime sleepiness, loss of concentration, and depression.

A cleft lip can occur in children during early pregnancy when an opening is created in the upper lip between the mouth and the nose.

Platelet Rich Plasma

Platelet Rich Plasma (PRP) allows the body to enhance the healing process, accelerating the rate of platelets occurring in the normal healing pathways.
Certified Consumer Reviews
Average rating:
0 reviews