Minneapolis based hotelier, Shawn Punjwani is an expert in the hospitality and property management industries.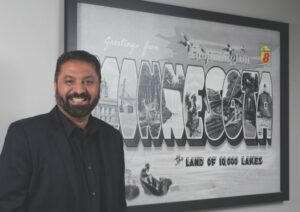 A first-time hotelier, Shawn Punjwani made his first leap into the hospitality industry in 1992.  Certainly a success story, Punjwani's navigation of the hospitality and lodging industry stems from humble beginnings.  At launch, his first hotel venture initially drew in annual revenue of $320K.  But thanks to his strategic development approaches, Punjwani elevated Embassy Enterprises in a major way.  In less than 10 years, the hotelier and entrepreneur took his first hotel all the way up to the $4.4 million/year mark — and the number just keeps climbing!  Although Punjwani's command as a property manager and business strategist are at the core of this growth, the businessman proudly cites his hotel's commitment to putting people over profits as the true reason for its success.
As a consultant, Shawn Punjwani prides himself on offering valuable insight based on experience — not assumptions or analysis that sits far removed from the actual industry he is consulting in.  His understanding of the property management industry and startup sphere as a whole is not a guessing game.  Rather, his command as a consultant stems from real-world experience.  His clients value this approach, which is direct and fully based on experience.  Presently, Punjwani offers consulting services in the areas of property management, real estate management and strategic development — but he looks forward to branching out in other avenues of business!
Shawn Punjwani
Average rating:
0 reviews