Shawn Behal is a Public Relations and Communications professional based in the Baltimore, MD area. Singh is currently paving a professional specialization in strategic media approaches.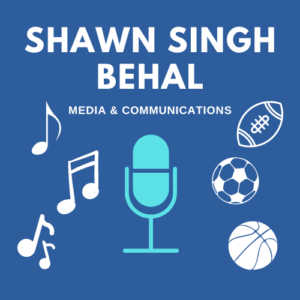 Associate's in General Studies; Bachelor's & Master's in Communications
Shawn Singh Behal is well on his way to establishing his professional foundation in the field of Communications and Media.  He maintains an Associate's degree in General Studies, as well as a Bachelor of Arts (B.A.) in Communication Studies from Towson University.  Although these experiences enriched his background and understanding of Communications as a whole, Behal has decided to pursue a more specialized corner of the Media field.  In order to do so, he is currently pursuing a Master of Arts (M.A.) degree in Strategic Communications.  This pursuit is shaping his focus on the way media is distributed and experienced by the public.
Office Assistant of Religion and Philosophy Department at Community College
While pursuing his Associate's in General Studies, Shawn Singh Behal worked in his community college's Religion and Philosophy department as an Office Assistant.  In many ways, both religion and philosophy are two of the oldest forms of strategic communications in recorded history.  Embracing this perspective, Singh enjoyed his role as an opportunity to learn more about his future career focus on strategy and the way information is communicated and why.
Retail
After graduating from his local Community College, Shawn Singh Behal moved on to work in retail.  He started out in a Customer Service Representative role before climbing the ladder of promotions to management roles which have required him to take on more responsibility.  Even in his retail work, Behal is fascinated by the strategies at play in promoting the products and media developed by the stores he has worked in.