Sean O'Grady, MD is a Family Medicine expert with a passion for nutrition and healthy eating. He is a proud supporter of nonprofits that align with his dedication to public health, like City Harvest and Wellness in the Schools.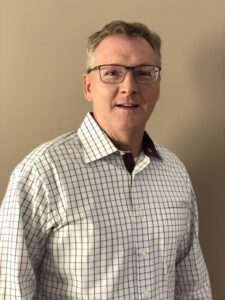 Sean O'Grady, MD is a diversely experienced Family Medicine expert.  He credits his expertise to not only his experience, but also to his education.  O'Grady formed the foundation of his medical knowledge at the University of New Mexico Medical School, where he graduated in 1994.  He then continued to cultivate his expertise through experience-based learning. This included a Preliminary Surgery Internship at the Mayo Clinic, which he maintained for one year after graduating from UNM.  O'Grady then continued his education with a pursuit at the UMN Department of Family Practice and Community Health. Most recently, he completed a US Army Supervisor Course in 2016.
Well-rounded as a Family Medicine specialist, Sean O'Grady, MD maintains a multitude of medical certifications.  Specific focuses of O'Grady's certifications include:
Basic Life Support (BLS)
Pediatric Advanced Life Support (PALS)
Advanced Cardiovascular Life Support (ACLS)
Advanced Trauma Life Support (ATLS)
Ultrasound Certification
Even in his personal life, Sean O'Grady, MD is dedicated to efforts that promote nutrition and healthy eating habits.  O'Grady's favorite nutrition-based nonprofit organizations include City Harvest and Wellness in the Schools.
A pioneer in the food rescue movement, City Harvest is a New York nonprofit developed and run for New Yorkers, by New Yorkers.  The nonprofit effort is dedicated to making use of excess food to feed the hungry members of the city's community. Health-focused, City Harvest aims to heal NYC's hunger issue, one resident at a time.
With an eye on nutrition, Wellness in the Schools is taking action against the rising rates of childhood obesity in the United States.  Sean O'Grady, MD is a firm believer in the vision and mission of WITS. The Family Medicine specialist understands the growing importance in tackling the issue of childhood obesity.  O'Grady commends the efforts of Wellness in the Schools, which currently operates programs in schools across New York, New Jersey, Florida, California and Washington, DC.