Sandeep Davankar is a vision-driven leader in technology applications. He currently stands at the helm of Corporate Affairs and Strategy with DTI Holdings.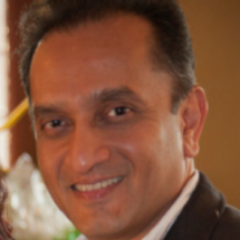 Sandeep Davankar is a technology applications and business development leader based in Irvine, CA.  Governed by an acumen gained exclusively through experience, Davankar is no stranger to successfully operating a business.  In fact, it is his drive to transform a concept into a functioning product that propels him as a leader.  The same can be said of his approach to building and organizing businesses.  In Davankar's experience, guiding a team to success in any project requires a clearly defined map.  By being transparent with the members of his team, this inclusive leader has developed numerous startups into powerhouse businesses.
"All large businesses share one universal fact — they were all first someone's vision and a 'small business'." — Sandeep Davankar
Education
Sandeep Davankar maintains an MBA from the University of Southern California, a Master of Science from Clemson University and a Bachelor's degree from the University of Bombay.  He continues to keep pace with the technology applications industry thanks to his professional commitment to continued growth through education.  All for innovation, Davankar looks forward to embracing the latest and greatest technologies in the world for decades to come!
Most recently, Sandeep Davankar stood as a Chairman on the Board of Directors for the Sacramento Valley 8(a) Association.  Previously, Davankar maintained leadership roles in other organizations; including Founder and President of Merit Apps, as well as Founder and President of N4T Global, Inc. (Now 4 Tomorrow Inc.).  He has also represented DTI Holdings as head of Corporate Affairs and Strategy, a realm of business which he is a seasoned veteran in.