301 Main Street,
Unit 1A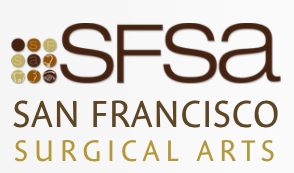 San Francisco, CA 94105
415-813-6400
San Francisco Surgical Arts is a leading dental practice specializing in oral and maxillofacial procedures.
With a knowledgeable, caring, and experienced staff, San Francisco Surgical Arts is committed to providing patients with the highest quality care to promote health and prosperity in the local community. The Board Certified surgeons and other staff members hold over twenty years of combined experience and have attended some of the most prestigious medical and dental schools in the United States.
Along with our esteemed professional staff, the facility proudly stands as the nation's first Platinum LEED-certified medical and dental surgical office designated by the U.S. Green Building Council.
To meet the needs of the growing community in San Francisco and nearby areas, San Francisco Surgical Arts provides a wide variety of health services and dental procedures including wisdom teeth removal, dental implants, and much more.
It is common for many individuals to feel discomfort as their last set of teeth begin to emerge within the mouth. The third molars, or wisdom teeth, are the back teeth that often grow in sideways or only partially emerged from the gum. This is because the average adult mouth is made to comfortably fit only 28 teeth while the average adult has 32 teeth in total.
If your wisdom teeth grow in poorly positioned, this can lead to greater problems down the road such as infection, disruption of natural teeth alignment, or destruction of the jaw bone.
The professional staff at San Francisco Surgical Arts provides patients with oral examinations and x-rays to evaluate the positions of wisdom teeth and determine whether they may present problems in the future. Early evaluation of wisdom teeth is encouraged to obtain the best possible outcome. The first evaluation should typically be held during the mid to late teenage years.
Losing teeth can have a large impact on how you feel and go about your everyday activities such as eating, talking, and of course smiling. The professionals at San Francisco Surgical Arts are dedicated to helping patients gain their confidence, comfort and smile back with effective dental implant procedures. Dental implants are designed to replace roots to create a strong foundation for artificial teeth helping to preserve facial structure and prevent bone deterioration.
To learn more about these procedures and other procedures provided by San Francisco Surgical Arts, be sure to visit their website or contact the office today at 415-813-6400 or by emailing [email protected]
Certified Consumer Reviews
Average rating:
0 reviews