Sam Miri is an executive leader in the Mountain View area. A seasoned salesman with decades of experience, Miri specializes in product management, marketing and business development. He currently represents Bally's Interactive as SVP of Omnichannel Strategy.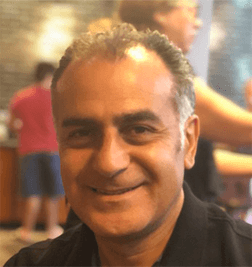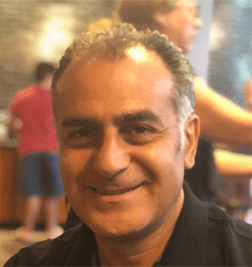 When it comes to managing a team, Sam Miri never leads from the sidelines.  Not afraid to roll up his sleeves and put in the effort, Miri prides himself on his team player mentality.  An inclusive leader who has always been hands-on in his approach to management, this executive is a firm believer in hearing out your team members — and responding with productive feedback.  It's an approach he's developed over the course of his more than 20 years in the business of direct sales.  As Senior Vice President of Omnichannel Strategy at Bally's Interactive, Miri's dedication to this style of leadership shines through in the projects he manages with his team. 
Sam Miri maintains the following academic credentials and qualifications:
B.S. in Computer Engineering & Mathematics — Santa Clara University (1995)
In 2021, Sam Miri has joined the Bally's Interactive team as Vice President of Gamification & Sensor Technology.  In this role, his business acumen truly shines thanks to a combined background in tech, engineering, sales and corporate leadership.  In 2022, Miri was promoted to the role of SVP of Omnichannel Strategy.  As a seasoned professional in the marketing industry, this role is a natural fit for him.
Sam Miri has navigated the ever-evolving terrain of sales and business development for more than two decades.  Along the way, he has adapted to meet modern standards, while pushing towards innovative concepts.  Most recently, Miri has maintained the following professional roles:
VP of Gamification & Sensor Technology at Bally's Interactive (November 2021

— October 2022)

Head of Sales at NextInput Inc. (Qorvo) — (August 2020 — November 2021)

Sr. VP Global Sales & Business Development at Xicato Inc. — (August 2018 — August 2020)

VP Business Development at eLichens Inc. — (September 2017 — September 2018)

VP of Business Development at NextInput Inc. (June 2016 — September 2017)

Sr. Director Business Development at InvenSense Inc. — (July 2014 — June 2016)
In 2022, Sam Miri launched his first official blog series.  Focused on the year's executive leadership trends, Miri draws on his decades of expertise to discuss the current best practices in leadership across all industries and disciplines.  A seasoned executive leader himself, the VP of Gamification & Sensor Technology intertwines his own specialties of engineering and product development into the series.  In 2023, Miri relaunched the series with a specific focus on events, programs and educational resources for professionals in leadership positions.
Sam Miri
Average rating:
0 reviews