Sacred Breath Academy hosts a variety of online workshops, immersions, breathwork training sessions and Breathwork Teacher Training.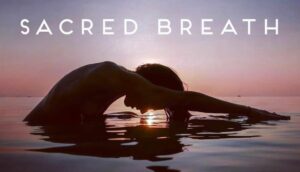 Specializing in trauma-informed breathwork facilitator training, Sacred Breath Academy is dedicated to empowering teachers-in-training with unique educational experiences.  Available online, SBA hosts accessible, informative conscious leadership activation and transformational immersions that anyone can embrace — anytime, anywhere.
Online Facilitator Training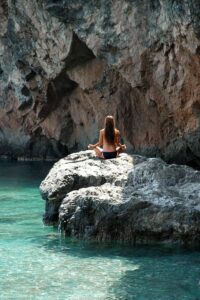 Interested in learning what breathwork is all about — and how you can benefit from its guiding lessons?  Although Sacred Breath Academy hosts sessions in Bali and the US, their digital programs offer the opportunity to tap into their lessons no matter where you're located.  Currently available online training sessions include:
Sacred Feminine Digital Training

Level 1 Digital Training

Intro to Breathwork + Quantum Belief Work
Alternatively, even if you're not interested in facilitator training, you can still benefit from the lessons available from Sacred Breath Academy — with no strings attached!  Sacred Breath Academy's many lessons are available in bite-size form via their podcast and video content.  Tap into concepts like Emotional Catharsis, Uninhibited Expression and a deep dive into Intelligent Pranic Medicine by checking out the official SBA podcast — available in video and audio formats.
Certified Consumer Reviews
Average rating:
2 reviews
Dec 7, 2021
Empowered
"At a time in my life when I had achieved vast career success, I was still waiting for something, wondering if there was more than gaining material abundance and financial security. I have gone to healers before, but was never really impacted in a way that created a lasting shift for me. Kaya, however, was able to facilitate this shift. Being in her presence was healing in itself, but what truly changed everything for me was the experience of getting in touch with a part of myself that I had not been listening to for a long time. I had even participated in group breathwork before, but hers was different- utterly transformative. During the breathwork, I felt held in a way I never have before, it was almost as if she was able to see me for who I truly was, which in turn empowered that part of myself to emerge. I cannot express enough gratitude. Since our time together I have been approaching life from the heart in a completely new way. I am more available for my family, more resourced to show up for them in the ways that matter, and more grateful for my time with them. I have let go of relationships that were founded in unhealthy patterns and instead begun to nurture those that matter most. Beyond this, I have recognized that I have so much to offer the world, and it is in being true to this deeper part of my being which brings the only real satisfaction in life. I finally found what was missing: It was an authentic relationship with myself. Thank you, Kaya. I wish more people to be impacted by you in the way I have. You are such a light in this world."
Oct 4, 2021
Safe and Sacred Space
"I can't begin to put into words what happened for me during both breathwork sessions I did with Kaya here in the Virgin Islands. Something really big opened up and I felt as though I went on a journey to places I had never been before, uncovering long buried pain and treasure. I got in touch with a level of connection that was incredibly precious— with myself and with others. After each session I had to rush to write everything down so I wouldn't forget all that had transpired and so I could allow it to marinate and ripen. I had some major revelations that had been sitting underneath old stories which were truly life changing. I had done breathwork before but have never felt so safe and guided in a way that allowed me to go at my own pace and open up so expansively. I'm a psychotherapist and a life coach and I've worked with people for more than 30 years as well as have explored and experienced all kinds of psychological, spiritual and healing approaches. The Sacred Breath experience was unparalleled healing work and I am very drawn to doing more and learning how to share with others. I highly recommend this beautiful soul as a breathwork guide. She created a safe and sacred space and her love, devotion, passion and care set the stage for deep opening and profound healing."