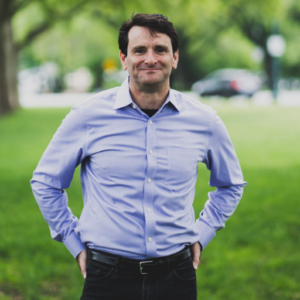 Poughkeepsie, New York native, Robert Kurzban stands as the Director of Development at Garces Foundation and Founder & CEO of RE: Writers. Now a published author and freelance writer, Robert Kurzban specializes in a variety of literary genres. 
Throughout his career, Robert Kurzban has contributed his research to a variety of publications.  His contributions have been published in technical scientific journals, trade publications and blogs. Over 100 of Robert Kurzban's articles and studies have been peer-reviewed, solidifying the validity of his expertise.  His published works have earned him over 10,000 Google Scholar citations.
Robert Kurzban has also authored, co-authored and edited seven books.  Along with his social science colleague, Jason Weeden, he co-authored The Hidden Agenda of the Political Mind:  How Self-Interest Shapes our Opinions and Why We Won't Admit It.  Published in 2014, Hidden Agenda took a leap into the 'why' behind the public's political positions.
In 2019, Robert Kurzban joined the Garces Foundation team as a Grants Coordinator.  In this role, he called on his decades of experience as a grant writer and nonprofit researcher.  He has since been promoted to Director of Development, a role he still maintains today.
The Garces Foundation is a nonprofit organization serving the immigration population of South Philly.  In 2021, the Foundation was recognized by the Wawa Foundation Hero Award as a finalist.  Kurzban was honored by the opportunity to accept this finalist consideration on behalf of the nonprofit. 
In 2019, Robert Kurzban launched his freelance writing team with the help of communications and investment expert, Elena Svitavsky.  Strengthened by the slogan "Because Words Matter," RE: Writers aims to connect professional organizations with talented copywriters.  Currently, the team is focused on facilitating writing services for non-profit and financial organizations.  Talented in all angles of the craft, the writers of the team are also equipped with editing skills that cater to academic publications.

The RE: Writers Founder and CEO knows firsthand just how crucial a strong grant proposal is for a non-profit seeking funding.  On a freelance basis, Robert Kurzban has written and edited grants for non-profits and charitable organizations for a number of years.  Leading the RE: Writers team, he aims to facilitate meaningful partnerships between writers and non-profits.
Additonally, Kurzban is currently working as the Director of Development for the Garces Foundation, a nonprofit dedicated to supporting the underserved immigrant community.
You can also find writing, editing, and publishing tips from Kurzban on the Bartering Exchange Network: http://barteringexchangenetwork.com/robert-kurzban/
Certified Consumer Reviews
Average rating:
5 reviews
Jun 12, 2021
Very Intelligent
Pretty much the smartest person I've ever been in a room with.
Nov 24, 2019
Rob is not only talented and smart, but has incredible work ethic and follow through. His work is of high quality and always on time. You will not be disappointed.
Nov 7, 2019
Excellent writer and proofer
Rob produced a couple of pieces and proofed a couple more for me. His work was timely and outstanding. Looking forward to continuing our relationship.
Nov 4, 2019
Perfect for what I needed
Rob was a great help when I needed extra eyes on a couple of projects. Currently working to set up ongoing work with him. Couldn't be happier.