Vacations are meant to be a get-away from your typical daily grind. But with so many travel destinations and accommodations to choose from, the planning process can quickly become overwhelming! Luckily, Resort Save can help eliminate stress by acting as your own personal vacation planning team.

Planning a vacation is no small feat.  Whether your heart's set on visiting a specific city, or you're completely directionless on where to go, the planning process is never simple.  Websites that plan out your trip for you can be convenient.  Sure, these services make things easy enough by showing you the cheapest packages available for wherever you may be going… But when it comes to the perfect vacation, there's often more to consider than price alone.  For instance, you may not even know what travel destinations you're searching for.
Resort Save isn't just a faceless travel planning website — Resortsave.com is your own personal vacation planning team!  Experts in all things travel, their travel agents maintain a wealth of current knowledge regarding today's top tourist destinations.  Dedicated to making sure you plan the vacation of a lifetime, Resort Save's team members are prepared to answer any and all questions you may have.  No matter how specific your travel plans may be, the Resort Save team is fully prepared to accommodate your vacation planning needs!
Global Emergency Travel Services Partnership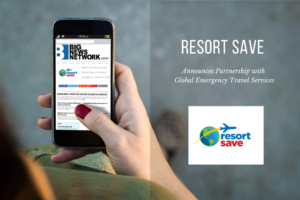 As of 2020, Resort Save is able to provide their customers with valuable travel protection services thanks to a partnership with Global Emergency Travel Services.  Services include (but are not limited to):
Emergency Medication Evacuation

Medically Necessary Repatriation

Lost Luggage Assistance 

Emergency Pet Housing and/or Return
While on vacation, you aren't typically prepared for the inconvenience of an unexpected emergency or disaster.  That's why Resort Save and Global Emergency Travel Services are dedicated to acting as a safety blanket for when those issues may arise.  All in all, at Resortsave.com, the team wants you to be able to enjoy your vacation without worry — as it should be!  Thanks to their travel protection services, you can enjoy your vacation with the peace of mind that if an emergency or disaster strike, you'll be safe and in the clear!
Resort Save Reviews
For more info on the latest reviews and testimonials from Resort Save, check out their new wesbite, http://resortsavereviews.com/. Resort Save Reviews features the latest client testimonials from Certified Consumer Reviews and other certified platforms across the web.
Resort Save
Average rating:
59 reviews
Jan 24, 2023
Country Bumpkin
Hey yall, i'm not really a beach gal, i'm more at peace countryside so i opted to use my open destination. My husband and I went down to a rural area of California and had such a refreshing and resetting vacation. Thanks Resort Save!
Dec 19, 2022
Bahama Mamas
Make Sure you hit the bars where all the tourists go.. And ask for the Bahama Mama i feel like they make it stronger in the bahamas just because lol great times
Dec 5, 2022
Daytona Beach, FL
little known fact: you can drive your car and park up on the sand in Daytona. I thought that was pretty cool, make sure u get a nice rental!
Nov 25, 2022
Vegas with the Mrs.
Took a quick 4 day to Vegas to renew our vows. May not have been a traditional setting but we had a blast in our skin! We can never get enough of vegas! Sin City baby!