Paul Malool is an Armenian Culture Enthusiast. Through his gourmet cooking, Malool helps connect Armenian-Americans with the flavors of their roots.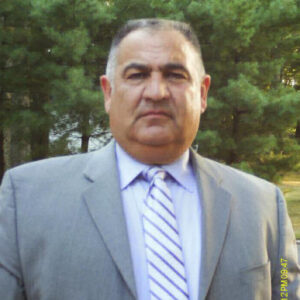 Growing up, Paul Malool was introduced to his Armenian culture at a very young age.  Many of his fondest childhood memories are steeped in the mouth watering aromas that permeated his family's kitchen.  From Sunday dinners to holiday events, Malool largely learned about his heritage through his taste buds.  Now, with this idea in mind, he cooks up Armenian heritage right in his own home to help his daughter connect with her Armenian culture.  On a freelance basis, he also enjoys teaching other Armenian-Americans how to do the same!
Armenian Cooking Consultations
Paul Malool is thankful for his family's strong emphasis on culture and heritage.  Unfortunately, this is not always the case for other families.  In his experience, connecting with one's culture through cuisine and gourmet cooking can be as rewarding as it is delicious!  That's why he enjoys the opportunity to teach others how to prepare Armenian food.
On the Bartering Exchange Network, Paul Malool serves up instructional lessons on how to make dolmas (also known as stuffed grape leaves).  An introduction to Armenian gourmet cooking, Malool thinks of this dish as a taste of Armenian and mediterranean cuisine.  Now, Malool is taking things a step further by offering Armenian Cooking Consultations on a freelance basis!  
By working with clients via video call, Paul Malool offers step-by-step instructions on how to prepare Armenian recipes.  More than just a tutorial, Malool offers his clients the opportunity to ask specific questions about the process.  With a connection to culture at the forefront of the process, he often adds in tidbits of heritage history by explaining how and when each dish was created by the Armenian people.