Pala Casino Spa and Resort is a get-away that checks off all the vacation boxes. From immersive entertainment at the Resort to intoxicating relaxation at the Spa, there's something for everyone at Pala!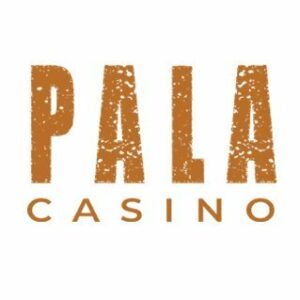 When it comes to games, Pala Casino has a whole lot of everything!  Sporting a healthy mix of high energy machines and classic dealer-led games, Pala Casino features 2,000 slot and video machines and 78 table games.  With a game for every player, it just might be your lucky day down at the Casino that has it all!
After checking out the state-of-the-art slots, video machines and table games, it's on to the live entertainment… And yes, at Pala Casino Spa and Resort, there's plenty of live shows to be enjoyed — every single day!  Pala Casino Entertainment proudly stands above the rest as the true hotspot for live entertainment in Southern California.  With shows hosted 7-days-a-week at two lively lounges, Pala Events Center and outdoor Starlight Theater, Pala offers more live music and entertainment acts than any other casino in the region!
Pool & Spa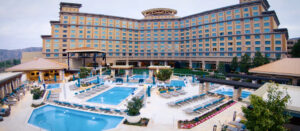 Exclusively available to hotel guests, the pool is a great way to cool off and unwind with a tasty cocktail in-hand!  The pools are complete with waterfalls, whirlpools and event fire pits to cozy up to.  The pool area is also home to the Starlight Theater, Pala's outdoor live entertainment stage.
Relax, Rejuvenate and Recharge at the Pala Casino Spa!  Featuring a state-of-the-art facility, the Spa lives and breathes health, relaxation and rejuvenation — the very spirit of the Spa!  In a quiet environment, you can immerse yourself in an unparalleled treat for the mind and body.  With plenty of special deals and packages to choose from, you can enjoy the Spa either solo, as a couple, with friends or loved ones.  From the plunge pool and dry sauna to the eucalyptus steam room and outdoor rain showers, the Pala Spa offers a whirlwind of relaxation you simply can't miss!
*Note* Pala Casino Spa has been temporarily closed. Pala hopes to safely open this area again soon to add to the relaxing guest experience at the resort. 
Pala Casino Spa and Resort
Average rating:
0 reviews