Our House Bistro welcomes you home with feel-good, comfort food that pays homage to mom's cooking — with deliciously inspired and creative interpretations!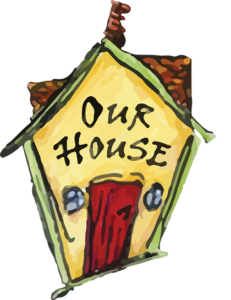 For more than a decade, Our House Bistro has been creating 'twisted comfort food' with gastronomic flair — and a dollop of feel-good, home-cooking.  Nestled in cozy Winooski, Vermont, Our House Bistro is a hidden local gem. With a menu featuring more than 20 inspired mac & cheese interpretations, nationally award winning clam chowder and truly unique eats — Winooski's own Our House Bistro is a must on the Vermont food scene experience!
Fan Favorites: Our House Bistro's Unique Menu Items
If you're looking for something simple, like gooey Traditional Mac & Cheese goodness or a stacked Double Decker Reuben — they've got it!  But when it comes to the Our House Bistro menu at Winooski, Vermont, you'll find individuality at its core.  Their creative culinary masterminds twist much-loved favorites into truly unique eats — all while infusing a comforting note of the nostalgia found in mom's kitchen.
Twisted Mac & Cheese
Sure, you can go for the Traditional Mac & Cheese if you want to. But if you dare to dive into something different, your adventurous spirit will be rewarded! Virtually every option on Our House Bistro's Twisted Mac & Cheese menu is unlike anything you'll find on the table anywhere else.  Both locals and tourists alike crave unique mac and cheese options like:
PB & J (Thai Style) Mac

Crab Rangoon Mac

Poutine Mac

Sugar Shack Mac

Nutty New England Mac
But wait… there's plenty more to entice you!  True to their roots, Our House Bistro's menu wouldn't be complete without a variety of other comfort food favorites.  Can't-miss eats include Maple Bourbon Fried Cheese Curds, Love Shack Smash Burger, Three Little Pigs Sandwich, Deep Fried Peanut Butter & Jelly Sandwich, a trove of rotating specials like the Pork Belly BLT and award winning Drunken Pumpkin Seafood Chowder— and the list goes on!  And of course, their Chicken & Waffle Thursdays, creative cocktails and local brews are all part of the experience.  
So next time you find yourself in the Winooski neighborhood or visiting Northern Vermont to hit the slopes, enjoy the foliage or adventure among the mountains, be sure to check out Our House Bistro at 36 Main Street, Winooski, Vermont.
Check out their take out menus & hours as well – https://ourhousebistro.com/winooski-take-out-hours-menu/
Our House Bistro
Average rating:
0 reviews