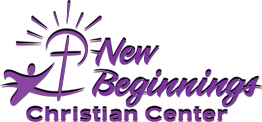 Welcome to Your New Beginning!
New Beginnings Christian Center New Braunfels TX is led by Pastors Rick and Angie Jackson. Founded in 1998, New Beginnings Christian Center began with a service in a living room. As the congregation grew and blossomed, a single living room no longer sufficed.  Now, the Jacksons base their center of worship at 227 Courtyard Drive, New Braunfels, Texas.
Core Beliefs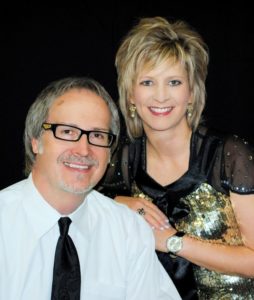 Led by the love of the Lord, Pastor Angie Jackson and Pastor Rick Jackson have realized their joined purpose in faith through their congregation, New Beginnings Christian Center.  The core beliefs of the church are clear and universal. First and foremost, the members of New Beginnings believe that man was created in the image of God. Just as Jesus Christ accepted the reality of sin by providing sinners with atonement through His ultimate sacrifice, the Jacksons also believe that we can atone and renew.  This is accomplished through unwavering worship, shared compassion and continued love.
And of course, New Beginnings Christian Center believes in new beginnings.  Restoration and redemption is possible through accepting and positively implementing the love and message of Jesus Christ.  Citing 2 Corinthians 5:7, anyone who accepts Christ is a new creation. Through lessons learned at New Beginnings, believers embrace a sense of renewed purpose and approach.
Restoring Her Purpose
Annually, New Beginnings Christian Center organizes an event to benefit local single mothers.  The pressure and responsibility of raising a family alone can often feel unbearable. The New Beginnings congregation does their part to lift that weight off of a single mother's shoulders by providing loving support.
The Restoring Her Purpose project has provided single mothers with rent relief, gas cards, diapers and other gift cards.  Additionally, childcare is available at the Christian Center for children up to 6 years old.  Members of New Beginnings are encouraged to join in the effort in any way that they can. 
If you are interested in visiting New Beginnings Christian Center New Braunfels TX for yourself, Sunday Service begins on location at 10 AM.  Additionally, you may also join members for Bible Study every Wednesday at 7 PM.
Certified Consumer Reviews
Average rating:
2 reviews
Jun 28, 2020
The Church to visit if you need something more than the usual
New Beginnings Christian Center is my home away from home. The Pastor's are so welcoming. They have love and patience like no other. They truly pray for you and your families lives. I have been on staff for about 16 years. I came because someone once invited me. I came at a time where I was broken and looking for something that made sense and impacted my life. I was raised in a fractured home that taught me how to survive only for yourself. But when I came to the this church, I met A Loving God. Since then, I have married, had children and live in the Blessings and coverings of God. No matter what downs I faced, Because God is faithful. The Church supports it's local community and has many involvements wit local chamber of commerce and to local police department & local hospice care. If you desire more than just a feel good service, it's worth checking out!!! Visit the website at www.newbeginningschristian.com or Facebook page New Beginnings Christian center, New Braunfels TX. *** I look forward to meeting you there!
Aug 9, 2019
Single Moms Being Helped
Powerful Church who follows Jesus' teachings. Corinthians 5:7 is one of my favorite scriptures. It's nice to hear that the support of single moms are being helped through your church and sharing Jesus' love and truth.