3 Electronics Ave, Suite 102
Danvers, MA 01923
(978) 717-3717

Network Coverage is your leader in Managed IT Services, IT Consulting Services, Onsite IT Support, and Business IT Support in the Metro DC, Virginia, and Greater Boston areas!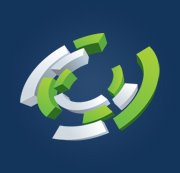 Through our innovative IT solutions and reliable support and services paired with our knowledgeable and experienced staff, Network Coverage strives to provide each client with time and money saving IT services customized to match and exceed business goals.
With the services listed below, Network Coverage gives business owners the peace of mind that their data and networks are safe and secure and all technology is updated and running smoothly so that they may proceed business as usual.
Managed IT Services provided by Network Coverage allow clients to maintain peace of mind and increased productivity with the assurance their data and systems are constantly operating at full capacity. With the services mentioned below provided by our local team of experienced engineers and technicians, you can focus on other essential areas of your business while we take care of your technology needs that you rely on everyday.
Around the clock monitoring

24/7 user support

On-site support

Backups

Security
Network Coverage IT Consulting Services are perfect for any company or small business looking to make sense of the wide range of technology options that affordably and effectively match their needs. With our IT Consulting Services, you will receive:
Full IT services from planning, to procurement, to implementation, along with complete ongoing management.

Business and technology acumen customized to your company's specific needs.

Vendor-Agnostic solutions
Onsite IT Support
Our local presence allows us to provide fast, reliable Onsite IT Support to our valued customers throughout the Greater Boston, Virginia, and Metro D.C. areas. Our friendly and experienced technicians are always available for rapid response should a problem arise so you can get back to work while saving time and money.  
Business IT Support
While running a business, constantly maintaining, upgrading, and integrating technology can be an overwhelming process. With Business IT Support from Network Coverage, you can increase productivity without having to worry about your systems and servers running smoothly. Our team is dedicated to working one on one with companies to develop IT and technology strategies that align with company goals and needs.
If your company already has an IT department, our technicians and engineers are available to work alongside your team with additional resources and support.
Contact us today for a free consultation or to learn more about our services.
Certified Consumer Reviews
Average rating:
2 reviews
May 17, 2017
Business IT Support Boston
We have been doing business with NEtwork Coverage forover 7 years and the quality of service goes above and beyond expectations. I am comforted in knowing that the high demands of our networking system, as well as any IT issues, are backed up by hardworking and knowledgeable individuals.
May 11, 2017
Managed IT Services Boston
Network Coverage has been a huge part of taking our business to the next level. From setting up our Network Server to working one-on-one with our staff, Network Coverage can do it all. They reduce so much of the administrative headache of running a business because they fix problems quickly and efficiently and maintain our network so that we have fewer issues. The peace of mind we have as a result of their work is something I would recommend to anyone!