With nearly 20 years of professional experience, Neal Fusco has established his career in the marketing and medical fields, continuously growing his knowledge and passion along the way.
Before establishing his career, Neal attended college at Millikin University where he earned his degree in Marketing in 1999. From there, he quickly jumped into the professional world, looking to use his knowledge in marketing to help promote and support initiatives in the medical field.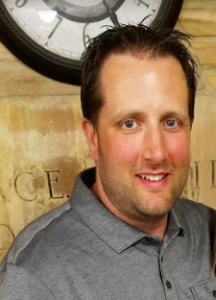 His first role out of college was with a consulting firm, QVS Technology Group, that advised ophthalmologists and helped them market and secure a volume of patients for LASIK procedures
From there, Neal Fusco went on to join a large commercial carrier, Zurich North America, as a member of their claims department. With Zurich North America, Neal held various leadership roles and responsibilities with titles that included:
Senior Managed Care Account Manager
Senior Business Analyst
Senior Claims Vendor Management Specialist
Director of Managed Care
Some of his main responsibilities under these roles involved:
Developing strategies for reductions on medical payments and costs for workers compensation claims
Interacting with a large customer base as well as vendor partners, providing unique services and results
Providing reporting and analytic support to the organization
Detailing areas of growth and identifying opportunities to generate additional premium for the company
Developing self-sufficient reporting dashboards
Providing vendor management support
Ensuring company's claim medical management process and services were branded and sold appropriately and efficiently
As a Marketing Manager, Neal Fusco is eager to continue growing his career across the medical field and beyond. He enjoys working in a team atmosphere and making a positive impact through innovative and critical thinking as well as caring and quality customer service.
Certified Consumer Reviews
Average rating:
0 reviews