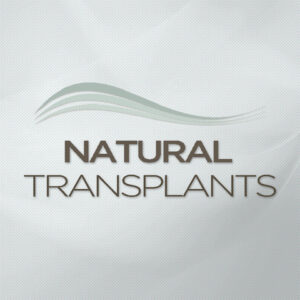 Natural Transplants is a Hair Restoration Clinic dedicated to delivering results!  Relying on cutting edge techniques, the proof is truly in the HUE procedure.  When patients run their fingers through their luscious new locks, they can't help but feel pride in their newly regained and restored 'do.  What's special about the Natural Transplants approach is that the hair their patients gain in the restoration process is truly their hair!  Focused on longevity, Natural Transplants Hair Restoration Clinic delivers results that offer maximum satisfaction for the long term.
Casting aside outdated approaches, Natural Transplants say 'goodbye' to Follicular Unit Extraction (FUE) and 'hello' to High-Yield Unit Extraction (HUE).  
But that's the difference?
HUE vs FUE
FUE, or Follicular Unit Extraction, is a method that's been around since 1988.  But in the view of the Natural Transplants team, FUE is outdated, old and inefficient.  This method to the hair restoration process limits the amount of hairs that can be restored in a single procedure.  Not only that, but the FUE method maxes out at 4,000 hairs — with an even smaller max capping for certain hair types.  What a bummer!
As they say, 'out with the old — in with the new!' 
HUE, or High-Yield Unit Extraction, achieves what FUE simply never could.  The HUE method was developed by Natural Transplants's very own hair restoration expert and renowned leader in the field, Dr. Matt Huebner.  Crafted and perfected by the team, the HUE method is exclusively available at Natural Transplants Hair Restoration Clinic.  What's more, patients can enjoy a yield of 12,000 hairs — in one single hair restoration session that totals less than 6 hours.  Talk about results!
Why Travel for a Hair Transplant?
Not local?  Not a problem!  Natural Transplants Hair Restoration Clinic is already quite accessible thanks to two convenient locations in Florida and Washington, D.C..  However, the team is so passionate about providing patients with the state-of-the-art HUE technique that they even offer a travel incentive.  Natural Transplants Hair Restoration Clinic generously offers nonlocal patients assistance with travel expenses, up to $1,000.  To say the least, the team is truly willing to help you go that extra mile — literally!
Check out other frequently asked questions related to hair transplants and hair restoration as well as real before and after images and videos from previous clients of Natural Transplants here: https://naturaltransplantsvideos.com/
PR Search Engine highlighted the Natural Transplants Videos website in a press release.  The press release details the resourceful information found on the new website, which includes Before & After and Review videos.
Natural Transplants Hair Restoration Clinic
Average rating:
0 reviews