Natural Transplants Hair Restoration Clinic provides top-rated hair transplant services in the states of Florida and Maryland. Aiming to be as accessible as possible, Natural Transplants is preferred by patients around the world thanks to a hair replacement travel incentive.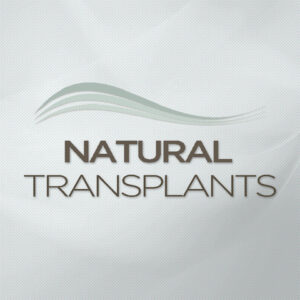 Natural Transplants is a Hair Restoration Clinic dedicated to delivering results!  Relying on cutting edge techniques, the proof is truly in the HUE procedure.  When patients run their fingers through their luscious new locks, they can't help but feel pride in their newly regained and restored 'do.  What's special about the Natural Transplants approach is that the hair their patients gain in the restoration process is truly their hair!  Focused on longevity, Natural Transplants Hair Restoration Clinic delivers results that offer maximum satisfaction for the long term.
Casting aside outdated approaches, Natural Transplants say 'goodbye' to Follicular Unit Extraction (FUE) and 'hello' to High-Yield Unit Extraction (HUE).  
But that's the difference?
HUE vs FUE
FUE, or Follicular Unit Extraction, is a method that's been around since 1988.  But in the view of the Natural Transplants team, FUE is outdated, old and inefficient.  This method to the hair restoration process limits the amount of hairs that can be restored in a single procedure.  Not only that, but the FUE method maxes out at 4,000 hairs — with an even smaller max capping for certain hair types.  What a bummer!
As they say, 'out with the old — in with the new!' 
HUE, or High-Yield Unit Extraction, achieves what FUE simply never could.  The HUE method was developed by Natural Transplants's very own hair restoration expert and renowned leader in the field, Dr. Matt Huebner.  Crafted and perfected by the team, the HUE method is exclusively available at Natural Transplants Hair Restoration Clinic.  What's more, patients can enjoy a yield of upwards of 10,000 hairs — in one single hair restoration session that totals less than 6 hours.  Talk about results!
Why Travel for a Hair Transplant?
Not local?  Not a problem!  Natural Transplants Hair Restoration Clinic is already quite accessible thanks to two convenient locations in Florida and Maryland.  However, the team is so passionate about providing patients with the state-of-the-art HUE technique that they even offer a travel incentive.  Natural Transplants Hair Restoration Clinic generously offers nonlocal patients assistance with travel expenses, up to $1,000.  To say the least, the team is truly willing to help you go that extra mile — literally!
Check out other frequently asked questions related to hair transplants and hair restoration as well as real before and after images and videos from previous clients of Natural Transplants here: https://naturaltransplantsvideos.com/
PR Search Engine highlighted the Natural Transplants Videos website in a press release.  The press release details the resourceful information found on the new website, which includes Before & After and Review videos.
For more information on Natural Transplants, visit their blog: https://naturaltransplants.com/blog/
Natural Transplants Florida
Natural Transplants, Hair Restoration Clinic
Florida Hair Transplant Surgery Facility
2601 E. Oakland Park Blvd, Suite 400
Fort Lauderdale, Florida 33306
United States of America
Natural Transplants Maryland
6410 Rockledge Drive, Suite 412
Bethesda, Maryland 20817
United States of America
Natural Transplants Hair Restoration Clinic
Average rating:
21 reviews
Aug 28, 2021
Great results and wonderful people
I had my hair transplant with Dr. Huebner last year and it's looking great! A lot of baldness in my family, and I wanted to stop the loss and get my hairline back. I checked out a lot of places first, watched lots of videos before I chose Natural Transplants. So glad I did.
Aug 24, 2021
Could not be any happier!
From the first consultation, and the follow-ups they took excellent care of me. Everything went precisely the way I was told it would. Dr. Huebner was a pleasure to work with and kept in touch after the surgery to check to see how I was doing. I highly recommend them. Could not be happier!
Aug 16, 2021
Dr. Huebner is great!
Dr. Huebner & his entire staff were incredible! Everything from the consultation to post-procedure went so easily. Dr. Huebner does beautiful work and I am so pleased with my results. He was always available to answer any of my questions and he even called to make sure I was doing after the surgery. I highly recommend that anybody who is thinking about hair restoration to go to Natural Transplants.
Aug 11, 2021
10/10 Recommendation for Dr. Rose
Dr. Rose was my doctor and she was absolutely fabulous. She worked with me to create the best hairline for my face shape. The staff were all very nice and always made sure I was doing ok. I felt that I was in good hands before, during, and after the procedure. I'm very happy with my decision to get a hair transplant here. Would 100% recommend them to anyone interested in getting this procedure done!