Natural Transplants Hair Restoration Clinic provides top-rated hair transplant services in the states of Florida and Maryland. Aiming to be as accessible as possible, Natural Transplants is preferred by patients around the world thanks to a hair replacement travel incentive.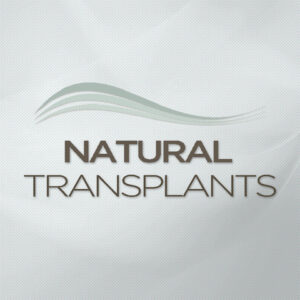 Natural Transplants is a Hair Restoration Clinic dedicated to delivering results!  Relying on cutting edge techniques, the proof is truly in the HUE procedure.  When patients run their fingers through their luscious new locks, they can't help but feel pride in their newly regained and restored 'do.  What's special about the Natural Transplants approach is that the hair their patients gain in the restoration process is truly their hair!  Focused on longevity, Natural Transplants Hair Restoration Clinic delivers results that offer maximum satisfaction for the long term.
Casting aside outdated approaches, Natural Transplants say 'goodbye' to Follicular Unit Extraction (FUE) and 'hello' to High-Yield Unit Extraction (HUE).  
But that's the difference?
HUE vs FUE
FUE, or Follicular Unit Extraction, is a method that's been around since 1988.  But in the view of the Natural Transplants team, FUE is outdated, old and inefficient.  This method to the hair restoration process limits the amount of hairs that can be restored in a single procedure.  Not only that, but the FUE method maxes out at 4,000 hairs — with an even smaller max capping for certain hair types.  What a bummer!
As they say, 'out with the old — in with the new!' 
HUE, or High-Yield Unit Extraction, achieves what FUE simply never could.  The HUE method was developed by Natural Transplants's very own hair restoration expert and renowned leader in the field, Dr. Matt Huebner.  Crafted and perfected by the team, the HUE method is exclusively available at Natural Transplants Hair Restoration Clinic.  What's more, patients can enjoy a yield of upwards of 10,000 hairs — in one single hair restoration session that totals less than 6 hours.  Talk about results!
Why Travel for a Hair Transplant?
Not local?  Not a problem!  Natural Transplants Hair Restoration Clinic is already quite accessible thanks to two convenient locations in Florida and Maryland.  However, the team is so passionate about providing patients with the state-of-the-art HUE technique that they even offer a travel incentive.  Natural Transplants Hair Restoration Clinic generously offers nonlocal patients assistance with travel expenses, up to $1,000.  To say the least, the team is truly willing to help you go that extra mile — literally!
Check out other frequently asked questions related to hair transplants and hair restoration as well as real before and after images and videos from previous clients of Natural Transplants here: https://naturaltransplantsvideos.com/
PR Search Engine highlighted the Natural Transplants Videos website in a press release.  The press release details the resourceful information found on the new website, which includes Before & After and Review videos.
Natural Transplants Florida
Natural Transplants, Hair Restoration Clinic
Florida Hair Transplant Surgery Facility
2601 E. Oakland Park Blvd, Suite 400
Fort Lauderdale, Florida 33306
United States of America
Natural Transplants Maryland
6410 Rockledge Drive, Suite 412
Bethesda, Maryland 20817
United States of America
Natural Transplants Hair Restoration Clinic
Average rating:
7 reviews
Jun 21, 2021
My hair transplant experience was amazing
My experience was amazing when I got my hair transplant about a month ago. The consultation (virtual) was straightforward and not pushy at all, and I was able to get the surgery scheduled with Dr. Lee-Llacer. He was even willing to have an additional call with me before surgery to answer additional questions that came to mind. Throughout these two calls, Dr. Lee-Llacer was incredibly patient, thorough, and very candid when answering my questions.
Jun 16, 2021
So happy I got my hair transplant done with Dr. Rose.
Very happy I got my hair restored. Dr. Rose is such a wonderful caring person and hair surgeon. From the moment you walk into the Natural Transplants office, you feel like you're being welcomed by old friends. Everyone had such a kind, caring disposition and she was so patient explaining all details, answering all the questions I had. She took her time to make certain that all my needs were taken care of before surgery began. Her staff was great, too.
Jun 12, 2021
A Great experience at Natural Transplants
I had a great experience at Natural Transplants in Fort Lauderdale. It was pain-free, the staff was very caring helpful, and friendly It was a comfortable experience and relaxed throughout my whole procedure. Dr. Huebner's work is truly the best and I couldn't have asked for a better day. The results are really awesome and they speak for themself. Highly recommended.
Jun 8, 2021
Dr. Blumenthal and his team were top notch
I had a great experience with Natural Transplants. Dr. Blumenthal and his team were top notch and I highly recommend to anyone who wants a hair transplant to check them out. Everyone was friendly and professional and I'm so very pleased with the process. I am looking forward to seeing my results in the months to come.