224 Savannah Gardner Rd. New Castle, PA 16101
Medical Mobile Alerts provides a full range of features to keep your loved one safe in the home while maintaining their independence.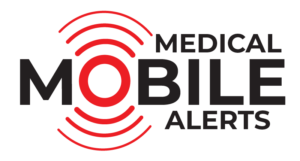 Do you have a loved one who needs extra care, but still wants to maintain his/her independence?   It can be worrisome to wonder what's going on when you cannot be around for that person.  In the event of an emergency, are you confident that he/she will be able to call for help when alone?
Medical Mobile Alerts helps to give you that peace of mind — and makes sure that your loved one or family member is able to call for help when they need it! 
Medical Mobile Alerts provide a full range of health safety services and products, including:
On-the-Go Help Pendant and Medical Alert Smartwatch (Mobile Alert Systems)
These medical alert systems offer  two way voice communication services while the user is out and about.  When in need of help, your loved one can communicate in real time with a trained operator waiting on standby.  The operator will be able to contact and dispatch emergency personnel, as well as notify his/her emergency contacts. These call devices maintain numerous features, including LTE coverage, location services so the operator can see a user's location, as well as a full range of panic button features to directly call for medical, police or fire assistance. No separate cellular service is required. The cellular plan is built into the monthly monitoring fee. 
In-Home Medical Alert System
The in-home unit is a medical alert system that works exclusively in the home.  Unlike our mobile devices, this device system only works within 600 ft. or less of the base unit.  This device is ideal for emergency situations in the home. It also provides optional fall detection, which can detect most falls.
Daily Wellness Check In Service
Subscribers of this service will receive a daily wellness check in call.  This is ideal of busy working individuals who may not be able to check in with their loved ones all the time.
Medical Mobile Alerts
Average rating:
0 reviews