Marshall Alston holds over twenty five years of valued experience in the fields of human resources and business consulting.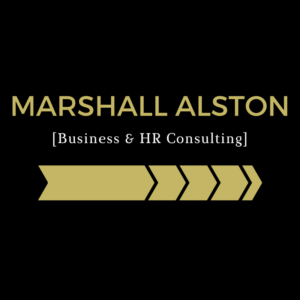 For many years, Marshall Alston has taken on roles as the Vice President and Head of Human Resources for numerous businesses and organizations including Prudential Financial. Under these roles, he has found great success leading and directing thousands of employees in both team and individual settings in locations throughout the U.S.
Some of his greatest accomplishments throughout his HR career have included:
implementing changes to improve Corporate Employee Benefits
improving Business Economics
implementing a more robust recruiting platform to improve recruiter efficiency and effectiveness
driving strategic initiatives and developing new frameworks and processes
leading management training
designing a diversity and inclusion initiative
With Marshall Alston Consulting, Marshall has taken on similar roles as a trusted advisor to senior management of a diverse range of companies and businesses in complex and competitive environments. With extensive leadership experience and a strong business acumen, Marshall Alston has successfully driven organizational transformation for these companies through:
process improvement
identifying business opportunities
providing consultative support
improving employee engagement
inspiring employee performance
cultivating values-based, high performance cultures
navigating stakeholder needs
influencing business leaders
recruiting and championing talent
In addition to his consulting work and previous professional accomplishments in HR, Marshall Alston is affiliated with the following educational and professional organizations:
Education
2015: Cornell University – Johnson School of Management – Ithaca, NY

Masters of Business Adminstration

1992: Ramapo College – Mahwah, NH

Bachelor of Arts – Law and Society – Cum Laude
Professional Affiliations
Prudential Black Leadership Forum (BLF) – Co-Chair
Newark Boys Chorus School (NBCS) – Board Member, Former Board Chair
Society for Human Resource Management (SHRM) – Member
To learn more about Marshall Alston Consulting, be sure to connect on Twitter, LinkedIn, and other social media platforms or give him a call at (732) 343-4577.
Certified Consumer Reviews
Average rating:
0 reviews