Through his career, Marlow Gish has cultivated the reputation as a creative business leader and problem-solver, driving innovation to distinguish his performance as a market leader.
Founder and Chairman of Professional Analytical Services Corp, Marlow Gish has over 15 years of private and public investment banking and consulting experience advising corporate clients, private business owners, and private equity organizations on merger, acquisition, divestiture, capital raising, and distressed/restructuring transactions.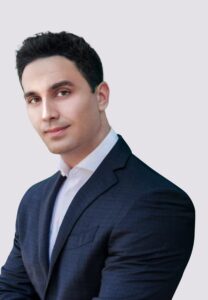 The Consulting Team
Gish and his team navigate the private equity arena by engineering innovative solutions to challenging financial situations. The teams' projects generally emphasize processes where a unique technical aspect, proprietary knowledge, and highly specialized analysis are involved. While the team leverages deep industry experience and knowledge for all projects, not all situational aspects are always consistent for similar companies in the same industry. Therefore, Gish and his team remain thoughtful, thorough, and open-minded to adhere to their clients' interests while developing a best-in-class outcome.
Innovation Through Analysis
Gish has developed extensive experience working with corporate clients through his unique background which amalgamates due diligence, financial analysis, and performance improvement services ranging from debt restructuring to business unit overhaul and divestitures.