6 Ballfield Rd.
Lincoln, Massachusetts 01773
(781) 259-8161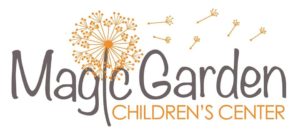 Located in Lincoln, Massachusetts, Magic Garden Children's Center is a preschool and daycare dedicated to childcare and promoting a warm, welcoming environment for fun and learning.
For over twenty years, Magic Garden has played an essential role in the education and development of youths in Lincoln and its neighboring towns.
History
Magic Garden Children's Center was founded in 1982 by a group of parents and teachers who shared a concern about the limited availability of quality childcare in Lincoln and surrounding towns such as Lexington, Concord, Weston, Wayland, and Sudbury. Thanks to the efforts of these parents, educators, and community members, Magic Garden became recognized as the first full-time facility in the local area to be licensed by the Department of Early Education and Care (EEC). Magic Garden has also been recognized as one of the first early childhood centers to earn re-accreditation from the National Association for the Education of Young Children (NAEYC), the nation's leading organization of early childhood professionals.
Since it's beginnings, Magic Garden Children's Center has quickly grown to be an integral part of the educational community in Lincoln as well as a valuable resource for young kids and their families, providing a safe, nurturing, and professionally staffed environment that encourages learning and growth.
Philosophy
Social development and early education make up the core mission and philosophy at Magic Garden Children's Center. Magic Garden combines child-centered classrooms built around the ideas of creativity and flexibility with a structured and challenging curriculum that allows a child's natural interests to build and shape while also incorporating well known and proven methods of early childhood education.
Following this philosophy, kids are able to learn valuable social skills through daily classroom activities allowing them to gain great success as individuals and classroom members while also gaining essential knowledge in music, art, math, science, and literacy.
Curriculum
The curriculum at Magic Garden Children's Center is custom designed to adapt to and meet the needs of every child through all stages of development socially, emotionally, physically, and intellectually.
Through hands-on learning, kids at Magic Garden build upon a variety of essential skills including:
Pre-academic Skills

Creativity

Teamwork

Problem-solving Strategies

Reflection

Self-confidence

Imagination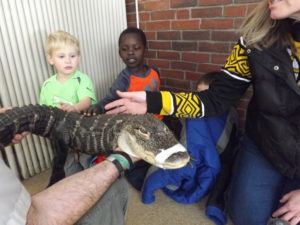 Educators
Magic Garden Children's Center has built its foundation upon a strong team of motivated, caring, and knowledgeable professionals in education. The staff includes experts in Special Education, Elementary Education, as well as Early Childhood Education.
Additionally, many of the teachers and staff at Magic Garden hold advanced degrees and certifications in the following areas:
Applied Behavior Analysis (ABA)

American Sign Language (ASL)

Devereux Early Childhood Assessment (DECA)
To learn more about the childcare services and educational values at Magic Garden Children's Center, get in touch with them today on their website or give them a call at: (781) 259-8161.
Magic Garden Children's Center
Average rating:
2 reviews
Mar 16, 2017
Magic Garden Prepared my children for school!
It was remarkable how well prepared my children were when they entered kindergarten. Magic Garden gave our kids the tools and confidence to prosper in school.
Mar 16, 2017
Magic Gardenis comforting and consistent
"...it was so comforting that all of my children had the same teachers...that consistency is hard to find in programs for this age group."