Lucy Church is an Author, Life Coach, Counselor and Psychology Professional with a passion for helping people work through their problems and hardships.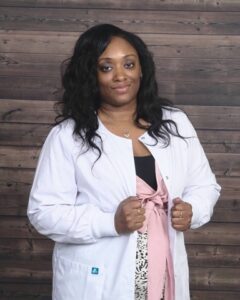 In Lucy Church's counseling work, she has found that one approach remains paramount, regardless of the situation.  That notion is that conversation is key.  Whether a person is dealing with stress or sadness in their personal, professional or academic life, talking truly can help.  Both in her roles as a Life Coach and as a Counselor, Lucy invites others to vocalize their concerns and what they're going through — because the release of one's thoughts truly offers emotional and mental results.
It's no secret that talking can help someone feel better in just about any situation.  Talking it out  won't always solve the problem at hand, but it will shed light on the solutions ahead…
Lucy Church is currently in pursuit of her doctorate in Psychology.  In 2020, Lucy completed her Bachelor of Arts (BA) in Early Childhood Education.  Passionate about working with people, this pursuit was a necessary stepping stone in her journey towards becoming an educator.  But with her focus clearly set on helping others navigate the tricky terrain of their hardships, Lucy decided to refine her command in Psychology with the pursuit and completion of her Master's in Psychology.  Today, the journey continues, as she dives deeper into the field with her studies on Industrial and Organizational Psychology.
Specialties & Areas of Expertise
As a Counselor, Lucy Church currently offers cognitive behavioral therapy (CBT).  She also provides her adolescent and adult patients with other one-one-one, evidence-based treatments.  Lucy is well-versed in offering counseling to individuals facing emotional, behavioral and adjustment problems, at any stage of life, in such matters as:
Anxiety

Stress

Depression

Relationship Problems

Sexuality and Gender Identity