Corporate Location & Company Address
1101 Brentwood Rd NE,
Washington, DC 20018
Lucky Dog Industries provides a variety of Waste Management and Transport Management Services in the Washington, DC area.
Utilizing modern equipment and the best practices in the waste industry, Lucky Dog has been committed to providing expert maintenance, transport and waste management operations since 1998.  With more than two decades of experience in the business, Lucky Dog's approach to maintenance operations are regarded as the best choice in the Washington, DC area.  The team's professionalism and attention to detail is largely unmatched.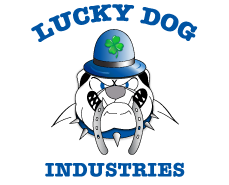 Services Offered
Lucky Dog Industries specializes in all aspects of waste management.  This includes solid waste management in corporate and municipal government settings.  On a daily basis, the Lucky Dog team haul thousands of tons of solid waste.  Their commitment to the process is largely thanks to their approach to transport management — and the resources available to the waste management team.
It all starts with the equipment!  Lucky Dog Industries is completely committed to providing their customers and clients with the highest quality waste management services.  This commitment is carried out by Lucky Dog's modern equipment, transport management and transfer operations.
Dedicated to efficiently delivering waste materials, Lucky Dog Industries hosts their own on-site fueling locations.  This eliminates fleet emissions and increases overall productivity by saving time and reducing environmental risks.  Additionally, all Lucky Dog transport vehicles are outfitted with the latest GPS technology and communication equipment.  This ensures that all waste deliveries are made on track and on time as efficiently as possible.
On their official business website, Lucky Dog opens the door of transparency by publishing recently received reviews and testimonials.
Lucky Dog Industries
Average rating:
0 reviews