Throughout his professional career, Kevin Mottus has worked largely in the fields of social work as well as public health and safety.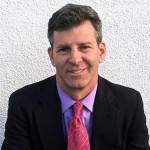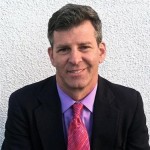 As an environmental health advocate, Kevin is dedicated to raising awareness to the public on threats to their health that are hidden right under their noses in their everyday lives. As society continues to grow and expand its knowledge with new technologies, it is important to seek out and understand any potential risks to health and safety that may come along with this progress.
Over the past few years, Kevin Mottus has focused much of his time and research to issues related to the devastating effects of radiation exposure caused by cell phones, wifi devices, cell towers, and other wireless technology.
Cell Phone Dangers
Research compiled from multiple years across multiple areas of the globe presents us with a major issue that connects cell phone use to cancer and brain tumors. Specifically, these tumors were often found in the insular region of the brain along with the temporal lobe and frontal lobe. This is the area located around the ear, where the majority of people hold their cellular devices.
As the current generation continues to grow more and more attached to their cell phones and mobile devices, Kevin Mottus and other community leaders are increasing their concerns.
Wi-Fi Dangers in Schools
With a continued concern for the current youth generation and future generations to come, Mottus supports taking precautionary actions when it comes to having Wi-Fi connections in schools. In recent years in many schools across the nation, kids are complaining of feeling sick at school, describing symptoms that may be related to wireless internet. These symptoms include things like headaches, nausea, heart palpitations, weakness, shakiness, foggy vision, and more.
While radiation levels emitted from wi-fi currently meet official safety standards, many experts believe that these safety standards need to be relooked at an reconsidered for the safety of the children.
Cell towers and wi-fi hotspots have been popping up all over major cities and other areas of high population at an increasing rate. This has made avoiding the risks of radiation exposure extremely difficult.
It is the opinion of Kevin Mottus and other environmental health advocates that we must proceed with caution when it comes to technology and that our health and safety need to come first before relishing over societal advancements.
For more information and videos about these major issues, check out Kevin Mottus at http://kevinmottus.com/ or learn how to get involved here: http://kevinmottus.com/get-involved/.
Certified Consumer Reviews
Average rating:
0 reviews