Judd Feldman is a senior executive leader located in San Diego, CA. Feldman currently represents Champion Home Exteriors as COO.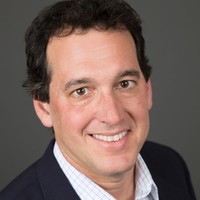 Duke University,
Bachelor of Arts (BA) 1989
In 1989, Judd Feldman received his Bachelor of Arts (BA) degree from Duke University.  During his enrollment at Duke, Feldman consistently maintained his place on the Dean's list, from 1985 to 1989.  An active academic, he immersed himself in student-led projects and campus causes.  Most notably, Feldman founded the Duke University Recycling Program.  This initiative revolved around promoting recycling on campus at Duke.  But even though he has long since left the University, Feldman continues to maintain a deep-seated commitment to recycling and the environment. 
University of Michigan,
Master of Business Administration (MBA) 1993
Following the completion of his BA, Judd Feldman continued his education with the pursuit of his Master of Business Administration (MBA) degree from the University of Michigan.  During his enrollment, Feldman continued the momentum of his academic excellence by being elected to Beta Gamma Sigma International Honors Society.  He also graduated with Distinction in 1993.
Professional Career
Since 2017, Judd Feldman has stood as the Chief Operations Officer (COO) of Champion Home Exteriors.  Feldman initially joined the team as a Board of Directors member, but was later hired to increase profitability and improve operational efficiency.  In his four years thus far with the company, the COO grew EBITDA by +400%, grew retail margins by +200bps, reduced expenses by +$2.5 million, created a scalable platform and more.  Feldman COO looks forward to promoting increased positive change within Champion Home Exteriors in the years to come.
Judd Feldman
Average rating:
0 reviews