Jeffrey MacBride, PMP CSM is an Engineering Program Strategist with well over 15 years of experience and expertise holding management roles. MacBride is a current member of the Project Management Institute (PMI).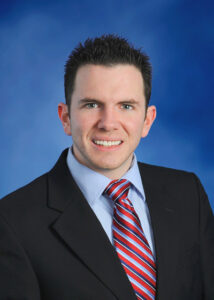 Jeffrey MacBride is a project manager based in the Greater Philadelphia, Pennsylvania area.  A current Project Management Institute (PMI) member, MacBride has worked in the industry for most of his professional career.  Stemming from a background in systems engineering, he gravitated towards technical and managerial roles early on.  Along the journey of his 15+ years as a PMP, MacBride has enhanced his command in the focus of strategic program management.
Jeffrey MacBride leads Fractional PM LLC, an entity committed to next level program development and maintenance across a variety of industries.  Most recently, MacBride represented Lockheed Martin Corporation as the Program Manager for Fighter Aircraft Training Solutions.  He is also in pursuit of a new certification in Agile Software Development.  On a freelance basis, MacBride is available for software engineering and project management services.
Rowan University
Jeffrey MacBride formed the foundation of his career with his completion of a double concentration Bachelor of Science (BS) degree in Electrical and Computer Engineering, with additional focuses in Computer Science and Mathematics from Rowan University in 2006.  During his enrollment, MacBride served as Vice President of the local IEEE (Institute of Electrical and Electronics Engineers) chapter.
While studying at Rowan University, Jeffrey MacBride contributed to numerous studies within the College of Engineering.  Most notably, MacBride is credited on the following studies regarding java obfuscation:
Drexel University
In 2010, Jeffrey MacBride completed his Master of Science (MS) degrees in Engineering Management and Software Engineering from Drexel University.  This pursuit solidified his professional focus in the program management corner of the engineering industry.
Certifications
Keeping pace with the industry, Jeffrey MacBride maintains numerous professional certifications within the realm of project management.  Notable qualifications include:
Lean and Six Sigma Black Belt 
Certified by Lockheed Martin Enterprise Excellence
Project Management Professional (PMP)
Certified by Program Management Institute (PMI)
Lean and Six Sigma Green Belt
Certified by Lockheed Martin Enterprise Excellence