Jeff Longtain is the owner and lead adviser of business consulting outfit, JLL Consultants. Along with his team of expert consultants, Longtain specializes in entrepreneurship and business development within the health & medical industry.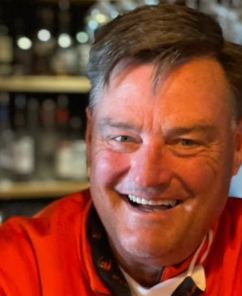 Education
Diversely trained, Jeff Longtain's academic background includes pursuits at various colleges and universities.  He has studied at OSU, Chico State and Treasure Valley Community College.  To this day, Longtain continues to support the OSU Beavers and their college football and women's lacrosse teams.  The entrepreneur maintains his Bachelor's degree in Business, which certainly set the foundation for his career.  Going forward, Longtain hopes to mentor college students who are driven by the entrepreneurial mindset.  In his experience, entrepreneurship is the gateway to not only success, but innovation overall across all industries.
JLL Consultants
JLL Consultants is an independent business consulting firm established in 2016.  Jeff Longtain leads the team in its partnerships with retailers of products and services in the health & medical industry.  Bringing together a culmination of experience in retail, wholesale and manufacturing, Longtain launched this outfit empowered by his own solid expertise in these areas.  On a client-by-client basis, JLL Consultants works to ensure that the best business practices are implemented within the ventures they serve.  Although the team specifically focuses on startups and ventures within the retail corner of the health & medical industry, their consultations are transferable across various disciplines. 
Jeff Longtain and JLL Consultants also initiate effective business development practices through the implementation of strategic initiatives.  As an entrepreneur who has always sought out what's innovative and cutting-edge, Longtain has developed a knack for registering when a product has the potential to shake up an industry.  He is happy to provide feedback on ideas and product proposals from the clients of his business consulting team.
Jeff Longtain
Average rating:
0 reviews