Jeff Ber is an accomplished entrepreneur and executive in the nonprofit sector. Through his business management and entrepreneurship blog series, Ber is preparing the next generation of entrepreneurs for success.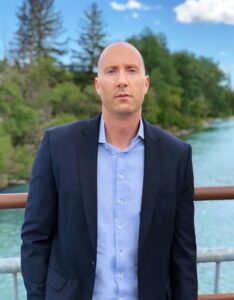 Overcoming and beating his own terminal diagnosis of testicular cancer was only the beginning of Jeff Ber's journey with cancer. Now, as Vice President of Operations at Oneball, Ber is fighting for men just like him. It's a role that has earned him the nickname "the backbone of Oneball."
Oneball is a unique charitable organization that advocates for men with testicular cancer. Many of the organization's supporters are survivors of the diagnosis themselves, just like Jeff Ber. Oneball's mission is largely to destroy the stigma that clouds the conversation on men's health. Self-proclaimed as "one of the ballsiest charities," Oneball takes a unique approach of humor in their fight for men's health.
Entrepreneurship & Business Management
Since 2018, Jeff Ber has hosted a regularly updated blog series that discusses modern entrepreneurship and business management strategies. Through this project, Ber hopes to motivate entrepreneurs at all levels, from rookies to established executives. From time to time, the blog series casts a spotlight on young and unique entrepreneurs. By highlighting up and coming entrepreneurs who truly stand out in their industries, Ber hopes to encourage his readers to think outside the box.
From Jeff Ber's own experience, he has come to realize how much start-up culture continues to reshape business management approaches. Through his blog series, Ber dissects new ideas and strategies that are revolutionizing how the modern office performs. Inclusive in approach, Ber's series is not industry-specific. This allows the entrepreneur to dive into discussion on strategies both internally and externally.

Certified Consumer Reviews
Average rating:
0 reviews