Jaspret Brar is a General Diagnostic Radiologist at Riverside Medical Clinic. Brar also stands as Department Chair of Radiology. He maintains active licensure from the American Board of Radiology and the Medical Board of California.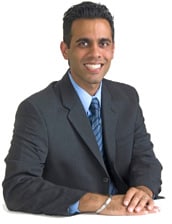 Academic Background & Professional Qualifications
Education
University of California, Irvine
Jaspret Brar established the foundation of his expertise in the medical world with the pursuit of his Bachelor of Arts (BA) in Biological Sciences at the University of California, Irvine.  During his enrollment, Brar maintained membership in the Phi Beta Kappa Honors Society, Golden Key National Honor Society and Regents Scholar academic organizations.  In 1999, Brar graduated from UC Irvine Summa Cum Laude.  But his journey with the University of California, Irvine wasn't over just yet!
University of California, Irvine College of Medicine
After completing his undergraduate studies, Jaspret Brar wasted no time at all in polishing his focus in medicine.  In 2003, Brar graduated from the University of California, Irvine's College of Medicine with his Doctor of Medicine (MD).  Highlights of his doctoral education include receiving a First Year Curriculum Basic Science Award and an Alpha Omega Alpha nomination.
Radiology & Medical Licensure
Jaspret Brar actively practices Radiology in the state of California. Since 2004, Brar has maintained a Physician and Surgeon License, as issued by the Medical Board of California.  He also maintains an active license from the American Board of Radiology, which he initially received in 2008.
Professional Affiliations & Organization Membership
Since 2004, Jaspret Brar has been an active member of the Radiological Society of North America.  Brar thoroughly appreciates and embraces the opportunities that RSNA offers him as a professional in the radiology field.  He deeply values the professional network for its dedication and commitment to empowering radiology innovators.  No small feat, Brar is proud to have been accepted into RSNA and looks forward to attending the organization's events and programs for the entirety of his professional career.
Certified Consumer Reviews
Average rating:
4 reviews
Aug 28, 2021
A Great Radiologist
Jaspret is a great radiologist who always explains things so clearly and in a way that makes it easy to understand. He definitely understands his field extremely well!
Aug 24, 2021
Fantastic radiologist! Smart and compassionate
Dr. Brar is an extremely knowledgeable doctor, who is also gentle, compassionate, and patient. Dr. Brar takes the time make sure you fully understand your situation and options and answers any questions you have. With his experience, he offers very practical, wise guidance. Doesn't get much better than that!
Aug 11, 2021
Great interaction
Answered all my questions and was on time
Jun 21, 2021
Excellent radiologist
I was nervous about my biopsy but Dr. Brar explained it very well and put me to ease.