High Note Collective is an Officially Licensed retailer of Merchandise from Artists Everywhere.
Grow Your Collective!
High Note Collective is proud to be a merch platform for all artists.  An all-in-one merch store Solution, HNC produces high-quality artist merchandise for a variety of artists from hometown heroes to global superstars.  Founded by Tyler Jordan, HNC is a music merchandise platform that provides production and distribution services for artists from around the globe.  Jordan established the company's concept with one clear goal in mind: to create music-inspired fashion.  To music fans, that means any apparel supporting a local or mainstream artist.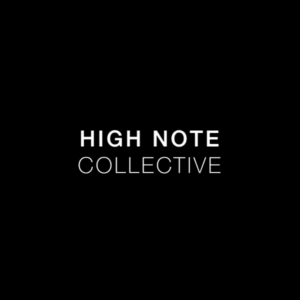 Truly centered around artists and their music, High Note Collective is empowering artists in the entertainment industry with programs like HNC for Artists and Next Gen Collective. 
Music Inspired Fashion
For many audiences, curating a collection of their favorite artists' merch is a key way to support local and mainstream artists.  From physical music releases to apparel (and everything in between), each piece brings the collective closer together.  And that's exactly what HNC is all about.  
Growing your collective is simple with High Note Collective for Artists.  
High Note Collective's HNC for Artists program simplifies the artist merchandise creation process.  Music merch made easy, the Artist program is a free merch platform that takes care of every step in the process from design to marketing, production and fulfillment.  That way, artists can focus on what they do best: creating.  HNC takes care of the rest by bringing your vision to life and to your collective of listeners. 
Growing your collective starts with curating a collection that's uniquely yours.  Join HNC as an artist to create your first exclusive merch line!  Add your flare and let High Note take it from there — no matter how large or small your collective may currently be.
High Note Collective
Average rating:
0 reviews