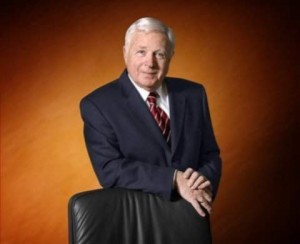 Henry Baskin is recognized as Michigan's first major entertainment lawyer. Since the late 1960s, Baskin has focused his practice at Baskin Law Firm on entertainment and media law offering services regarding Personal Service Contracts, intellectual property law (copyright, trademarks), information technology, defamation, right of privacy, broadcasting licensing, and more.
As a prominent entertainment lawyer, Henry Baskin has worked with many of the stars from Michigan's TV, radio, and sports scenes as well as the emerging stars of Motown. His clients have included big names such as:
Marvin Gaye

Barbra Streisand

The Miracles

The Temptations

Martha and the Vandellas

Bill Bonds

Jack LeGoff

Marilyn Turner

John Kelly

Joe Glover

Beverly Payne

Detroit Red Wings

Detroit Tigers
Throughout his esteemed career, Henry Baskin has made great contributions to Michigan's entertainment industry. He is noted as one of the first lawyers to change standard music contracts in anticipation of the addition of music videos and the issue of a musician's intellectual property rights. Baskin was also the co-founder of the National Academy of Television Arts and Sciences (NATAS) Michigan Branch. Recently, Baskin was appointed to the NATAS Legal Committee at a national level.
Additionally, Henry Baskin is the host of award winning local television program, Due Process. The show features expert lawyers and other prominent public figures who offer their advice to viewers and provide basic information about common legal issues. Topics on the show have included suing your doctor, filing a grievance against your landlord, understanding the rights of the elderly, drunk driving laws, patent laws, and more.
Henry Baskin has been named one of the "Ten Most Influential Lawyers in Michigan" by Lawyer's Weekly. He has been listed in Best Lawyers in America for 15 consecutive years. Over the course of his career, Baskin has won many prestigious awards including the NATAS Silver Circle Award, the Wade H. McCree Media Award for the Advancement of Justice, the Wayne State University Distinguished Alumni Award, the Distinguished Service Award of the Michigan Kidney Foundation, among others.
For more information about Henry Baskin and his practice at the Baskin Law Firm, visit his website today (http://baskinlawfirm.com/) or call (248) 646-3300.