Harry Paul-Emile is an Accounts Payable (A/P) Business Analyst specializing in Real Estate Investments and Property Management.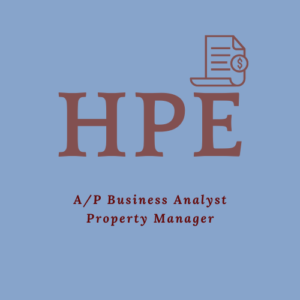 Harry Paul-Emile considers himself extremely fortunate to have been equipped with a skill set earned through a combination of formal and informal education opportunities.  An avid world traveler, Paul-Emile is on a mission to travel to all continents.  And he's already well on his way!  With each journey, he embraces new and exciting lessons.  Perhaps the most valuable takeaway from each trip is the chance to observe how different countries and cultures take on leadership.  During his world travels, Paul-Emile also enjoys observing the different architecture out there.  Stemming from a Real Estate Investment background, he can't help but envision the Property Management potential!
Harry Paul-Emile proudly maintains his Bachelor of Science degree in Business Management from Lesley University.  Additionally, the A/P Business Analyst is a current Master of Business Administration (MBA) Candidate at Babson College.  
For more than 30 years, Harry Paul-Emile has maintained a respectable place in the Accounts Payable (A/P) side of business.  He took on his first role in the industry at Int'l Planned Parenthood as an Assistant Financial Analyst in 1987.  Most recently, Paul-Emile held the role of Senior Accounts Payable Accountant at Entasis Therapeutics in 2022.  Similar roles maintained throughout his career include:
A/P Analyst at Dana Farber Cancer Institute

A/P Lead at Emerson College

A/P Supervisor at Commonwealth Care Alliance

Senior A/P Accountant at Computer sciences Corporation

A/P Supervisor at Lernout And Hauspie

A/P Administrator at TJX Corporation
Harry Paul-Emile
Average rating:
0 reviews