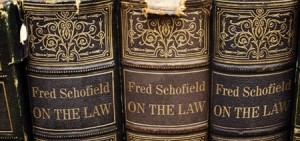 Main Office:
331 East Street Road, Trevose, PA 19053
Fred S. Schofield is a Criminal Justice Attorney in the Philadelphia area. He specializes in DUI, Summary Offenses to Major Crimes, Civil Litigation, and Veterans Court. With extensive experience in many facets of the legal system, Fred S. Schofield can provide answers to your legal questions and offer valuable, professional help. Whether you are involved in an arrest, lawsuit, or injury; whether you are involved in a major crime or a minor infraction, Fred Schofield is here to offer assistance.
Before beginning his career as a lawyer, Fred S. Schofield served his country as a United States Marine. Serving in Vietnam, he was decorated for valor in five major combat operations. Upon completing his time with the United States Marine, Schofield went on to graduate from Temple University where he earned his B.S. and New York Law School where he earned his J.D. In 1976, he was admitted to the Bar of the Commonwealth of Pennsylvania and has served as a dedicated prosecutor and defender ever since.
For the past 39 years of his law practice, Fred S. Schofield has remained dedicated to the common man. He is dedicated to the average Joe or Jane caught up in a legal web, in need of guidance and active representation from a lawyer who truly cares about their problems, needs, and desires. Fred Schofield is the head of a highly qualified team of experts and attorney associates who he confidently calls upon when a case calls for their particular expertise.
While his practice focuses largely on criminal law, Fred S. Schofield also devotes his time to other litigation including civil claims and trials as well as divorce law. He also provides aid to those seeking assistance with alcoholism and/or drug addiction.
For more information about the law services of Fred S. Schofield or for a free consultation, call 215-378-0808 today.
Certified Consumer Reviews
Average rating:
3 reviews
Nov 17, 2015
Scofield does a great job! Record Expunged!
Mr. Schofield got me into ARD for my DUI after the District Attorney rejected my application. That meant that I only lost my license for 30 days instead of a whole year and my record gets expunged. He did a great job
Nov 10, 2015
Fred S Schfield puts in the extra time
Fred Schofield is a terrific lawyer who was introduced to me by a friend who had nothing but good things to say about Fred and the outcome of his case. I had a DUI case that had hard things to deal with because of my situation. Mr. Schofield spent extra time with me and my wife to have everything perfectly come out right in court. He was willing to work with my work schedule and we met him in evenings and weekends. Fred was there to help. My family and I are extremely happy with Mr. Schofield's representation, and are now moving on with our lives. Thanks again Mr. Schofield. Would definitely recommend.
Oct 22, 2015
Fred Schfield won our case!!
It was always my dream to open a small restaurant, where I could create a cozy atmosphere and serve a special menu of classic, fresh, and light Italian fare. My wife and I made this dream come true but when I was hospitalized for my heart, our business liability insurance lapsed, and someone wrongfully sued us claiming that we were at fault in causing her to fall on the premises. We stood to lose everything we had. Everything was at stake.
We hired Fred to defend us. The case went to trial and Fred never backed down. He fought for us and the jury came in with a verdict totally in our favor. We didn't have to pay a dime.
Fred saved us. He's an amazing lawyer inside the courtroom and a wonderful person both in and out of the courtroom. My wife and I highly recommend him.