Faris Sweiss is the Owner of Blue Shadow Property Development LLC and Real Estate Broker with Baird & Warner. He is also a proud veteran of the United States Army.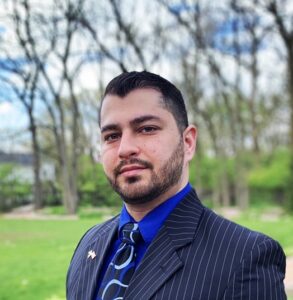 Faris Sweiss is a goal oriented professional with expertise in a variety of areas.  Most recently, Sweiss has set his sights on real estate investments after years of experience in construction and house rehabilitation.  His company, Blue Shadow Property Development LLC is currently in the process of expanding into new territories. As he establishes his company, Sweiss calls on years of experience in property management, dating back to his adolescence.
Blue Shadow Property Development LLC
At the young age of just 12 years old, Faris Sweiss's father introduced him to the trade of construction. Together, the pair completed a variety of projects. His father imparted a hands-on and can-do attitude in him. As a business owner and leader, Sweiss keeps this approach in mind. Rather than commanding his team from the sidelines, Sweiss works on each project directly.
Blue Shadow Property Development LLC specializes in property management, construction and house rehab. Most recently, Faris Sweiss and his team have transitioned towards real estate investments. He looks forward to what this new avenue will develop into for his company and team members.
U.S. Army Veteran
Faris Sweiss is a proud U.S. Army veteran. He initially enlisted in 2008 and served for a duration of four years. During this time, Sweiss worked as a Unit Supply Sergeant. This experience fostered and developed on his hands on approach towards leadership. Serving his country was an honor for Sweiss, who is a proud patriot of the United States. Although his days in the military are now behind him, he continues to support his brothers and sisters in the armed forces.
An advocate for the pitbull breed, Faris Sweiss is dedicated to destroying misconceptions surrounding pitbulls. In the future, Sweiss hopes to combine his pitbull awareness with nonprofit initiatives that advocate for the U.S. Army veterans.