Erika Radu is a Family-Oriented Individual who enjoys traveling, volunteering and community work.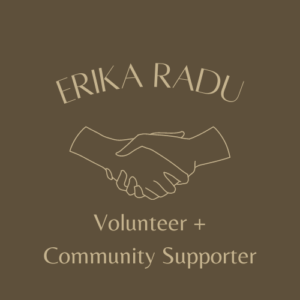 Erika Radu is a positive light in her community.  She has become known by her neighbors as someone who is always willing to lend a helping hand.  Over the years, Radu has volunteered locally at nursing homes and hospitals.  Her volunteer duties in a hospital setting have ranged from assisting with organizing programs to simply visiting patients who are feeling lonely.  Sometimes, all someone needs is a friend or loved one.  But unfortunately, not everyone has the family and support network that they need to truly feel comforted and cared for.  When she is able to, Radu enjoys spending quality time with patients who just want someone to sit and listen to them.  As a family-oriented individual, she carries the energy of family love with her everywhere she goes.  Radu enjoys being able to extend that companionship and energy to people who truly need it.
The holiday season can be a wonderful time to enjoy the company of your family and loved ones.  But with all the hustle and bustle of daily life, it can be difficult to find that time every year.  Sometimes, Christmas miracles are what get us through the difficult hardships of the holiday season.  Each year, Erika Radu sponsors a local family in need during the holidays.  Her sponsorship ensures that a family who needs help, receives that help — all in time for a Christmas miracle!  Everyone has their own unique battles faced.  Radu especially enjoys being able to sponsor families who have experienced tremendous difficulties throughout the year relating to the health of a loved one.  The holiday season should give us a moment to pause and enjoy peace, without worry.  Radu enjoys making that possible by ensuring that a family in need is able to receive the gifts they need — even if that gift is a life-saving donation for a future medical procedure.