Erika Giron is a Recruiter & Business Management Professional who specializes in family medicine and primary care. Erika currently leads management operations for the Medical Center For Joint Restoration And Regenerative Medicine, LLC and Horizon Pacific Staffing.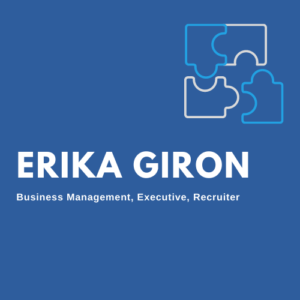 Pioneer Pacific College
Erika Giron is a proud graduate of Pioneer Pacific College, where she obtained her Account & Business Management Associate's degree in 2002.  Erika looks back on this foundation solidifying experience as one that truly opened the door for her professional career.  A professional with a passion for lifelong learning, she plans to develop her skills further in other areas as her career continues for years to come.
Horizon Pacific Staffing
Erika Giron is the lead operator of Horizon Pacific Staffing, which she represents as both Principal and Lead Recruiter.  A healthcare staffing solutions outfit, Horizon Pacific connects both clinical and non-clinical professionals with practices and companies in the healthcare field.  Having built the organization from the ground up, Erika is proud to have directly impacted Horizon Pacific's growth over the years.  Since its inception in 2016, the staffing solutions provider has expanded exponentially in value.  The company primarily focuses on working with employees to be contracted with both local and nationwide hospitals, NSFs, LTCs, ALs, CCRCs, clinics, correctional facilities, pharmacies, school districts, behavioral health facilities and a wide range of other medical facilities. 
What makes Horizon Pacific Staffing stand out from its competitors is how the outfit approaches employment and staffing solutions in the healthcare industry.  For example, all prospective employees seeking work complete a preliminary Application Reference Questionnaire (APQ).  This helps get the ball rolling to understand the applicant's strengths and capabilities as a professional.  It also assists Erika Giron and her team in the task of selecting which practice or facility would be best suited for the applicant's experience level.
Erika Giron
Average rating:
0 reviews