170 Governors Ave
Medford, MA 02155
(781) 391-0801
Dr. Sheldon Randall, MD is a Surgeon in Medford, MA specializing in Bariatric and Metabolic Surgery.
With over 30 years of medical experience, Dr. Sheldon Randal, MD has established himself as an esteemed surgeon and medical professional in the New England area. He has practiced at numerous local facilities including Massachusetts General Hospital, Faulkner Hospital, Whidden Memorial Hospital, Lawrence Memorial Hospital, Brigham and Women's Hospital, and beyond. Throughout his career he has completed numerous publications, lectures, and presentations based on his medical specialities, research, and training.
Education & Training
His education began with the completion of his undergraduate degree from the University of Connecticut in 1974. He then went on to the University of Xochicalco in Mexico where he received his MD in 1978. The following year, Dr. Sheldon Randall, MD earned an additional Doctor of Medicine degree from the New Jersey College of Medicine and Dentistry in 1979 as a part of the 5th Channel Program.
In the same year, Dr. Sheldon Randall, MD began his post doctoral training, participating in a number of internships, fellowships, and residencies listed below:
1979-1980: Department of Surgery Residency in General Surgery at North Shore University Hospital, Manhasset, New York (GME I)
1980-1984: Department of Surgery Chief Resident at North Shore University Hospital (GME II-V)
1984-1986: Fellowship in Clinical Nutrition/Metabolism, Critical Care, and Bariatric Surgery at the Beth Israel Deaconess Medical Center
1988-1989: Senior Surgical Resident in General Surgery at New England Deaconess Hospital
Specialities
Throughout his training and professional career Dr. Sheldon Randall, MD has specialized in General Surgery and Internal Medicine. Some of his most common surgical procedures include:
Appendectomies
Gallbladder Removal
Hernias
Small Bowel and Colon Surgeries
Professional Societies & Affiliations
With decades of experience in his profession Dr. Sheldon Randall, MD has had the opportunity to participate in a number of  medical associations and societies including: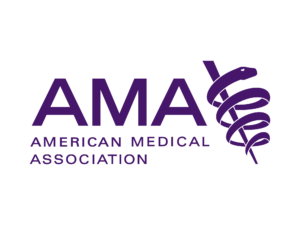 American College of Surgeons
American Society for Metabolic and Bariatric Surgery
Massachusetts Medical Society
Certified Consumer Reviews
Average rating:
0 reviews