Dr. Samuel Botros M.D. is a board certified OB GYN currently located in Bloomingdale, Illinois.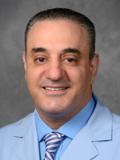 Since 1995, Samuel Botros has operated as a practicing physician. After launching his career in medicine as a General Practitioner at St. Mary Polyclinic in Cairo, Egypt, Dr. Botros relocated to Illinois, USA. Now decorated by a commendable coat of awards and honors, the physician has fine-tuned his expertise as an OB GYN.
Samuel Botros acquired the foundation for his career in medicine at AIN SHAMS University Medical School in Cairo, Egypt in 1995. After practicing as a General Practitioner and Allied Health Instructor for ten years, Dr. Botros M.D. refined his professional focus. In 2005, he began a four year long residency at Mount Sinai Hospital in Illinois. At this time, he solidified his OB GYN status as an Administrative Chief Resident.
Additionally, Dr. Samuel Botros M.D. completed an Internal Medicine Residency at Kingsbrook Jewish Medical Center in Brooklyn, New York during 2004 and 2005.
Medical Specialties
Established as an OB GYN, Dr. Samuel Botros M.D. specializes in:
Diabetes Mellitus Complications in Pregnancy and/or Birth
Endometriosis
Genital Human Papillomavirus (HPV)
Polycystic Ovarian Syndrome (PCOS)
Uterine Leiomyoma
Awards and Honors
Throughout his career, Dr. Samuel Botros M.D. has received various medical awards and honors of recognition. He is grateful to the following institutions for recognizing his professional accomplishments:
Kaplan Honor Medical Society (2004)
Best Teaching Resident (2007)
Certificate of Excellence in Teaching Medical Students (2008)
Outside of his medical practice, Dr. Samuel Botros M.D. is fulfilled by educating others.  Equipping the next generation of medical professionals with the tools for success is incredibly important to him.  Dr. Botros looks forward to continuing his positive impact on students and training physicians in the coming years.

Dr. Samuel Botros M.D.
Average rating:
4 reviews
Aug 5, 2020
Highly Recommend Samuel Botros M.D.
There is not enough space here to give all the rave reviews we have for Dr. Samuel Botros M.D. From his caring & genuine personality, his knowledge & great bedside manor with a bit of comedy to keeping you & your baby's best interest at heart. Doctor Botros is a great listener & explains everything how a non medical field person will understand, he is Easy to talk to & will walk you thru any issue to make sure you are comfortable. I highly recommend him & would give more stars if it were an option!
Mar 19, 2020
dr botros he was very nice and made me feel comfortable he is very easy to talk to , highly recommend!
Mar 10, 2020
Highly Recommend Dr. Botros
I like doctor Botros , he help me and took good care in the best possible way through out my surgery , highly recommend
Feb 12, 2020
Thank you a lot Dr Samuel Botros!!! he is a GREAT DOCTOR thank you for my healthy girl. . Will recommend him